Amelia's (Waltz)
This is an online fiddle lesson for the Bob McQuillen tune "Amelia's Waltz."
BluegrassDaddy.com is your best source for Bluegrass, Old Time, Celtic, Gospel, and Country fiddle lessons!
Genre: Old Time, Folk
Skill Level: Intermediate
Key of D
You may download and use any of the MP3s and tablature for your personal use. However, please do not make them available online or otherwise distribute them.
NOTE: If multiple fiddle lessons and MP3s are loading at once, this page will get slow! I recommend that you refresh the page each time you open a new video or MP3.
Video #1: Here is a video of me playing "Amelia's Waltz."

Video #2: Here is a collaboration video of BGD members playing "Amelia's Waltz."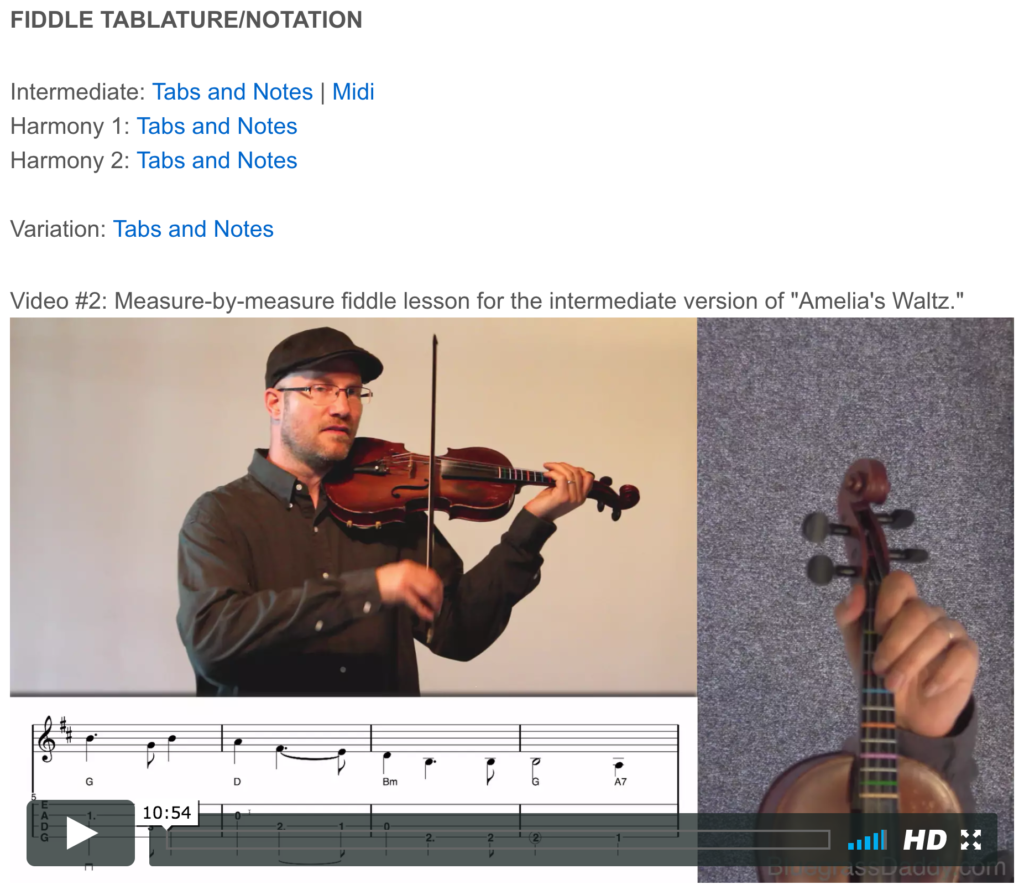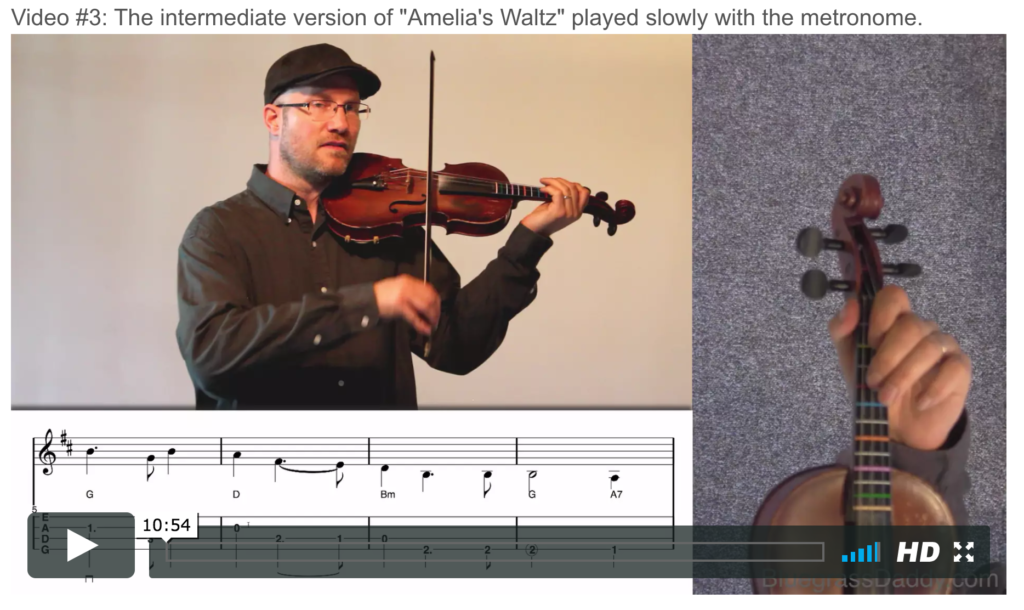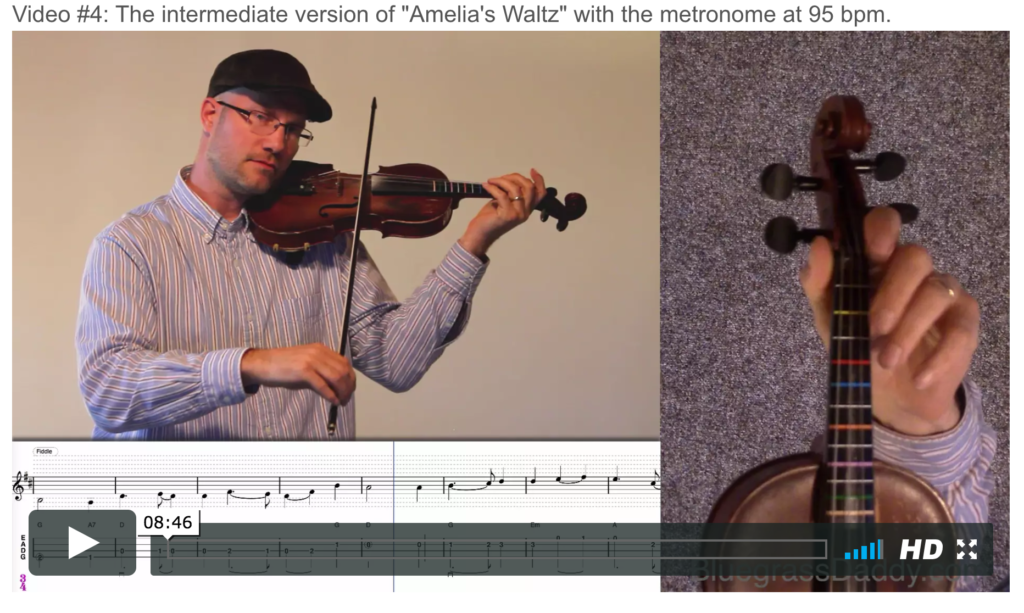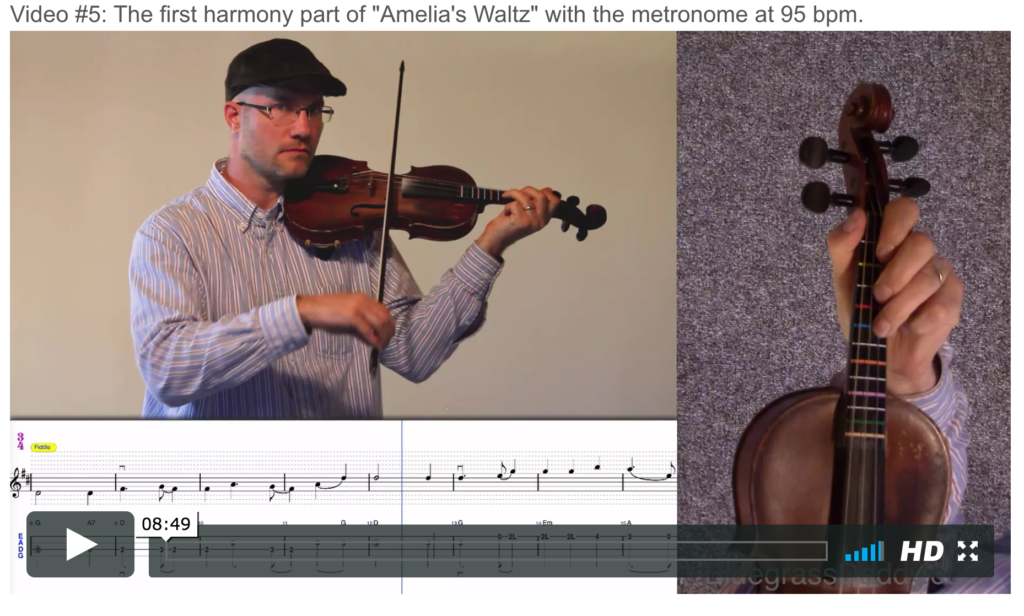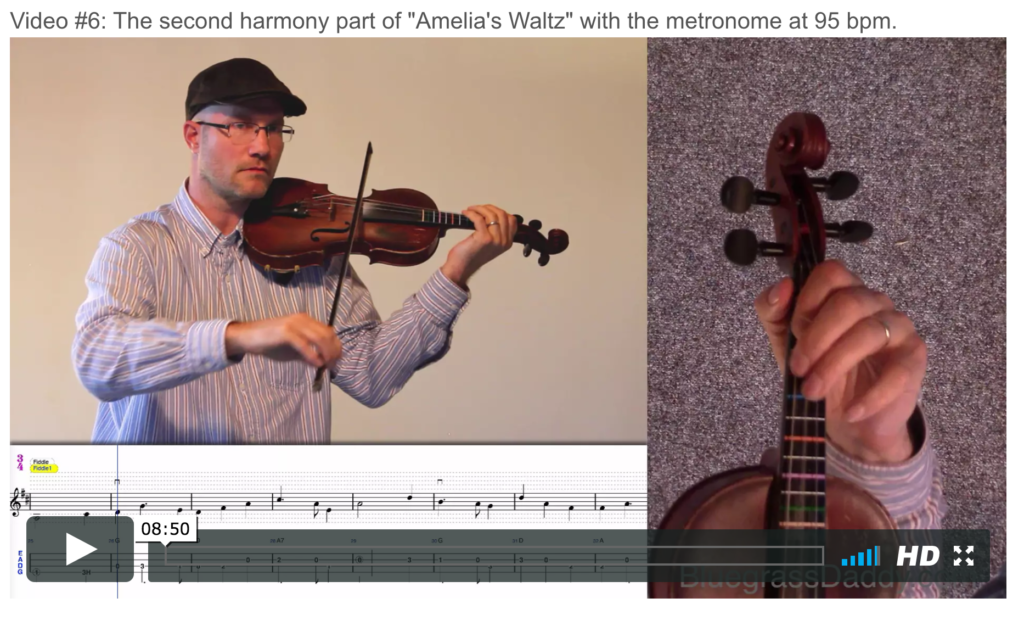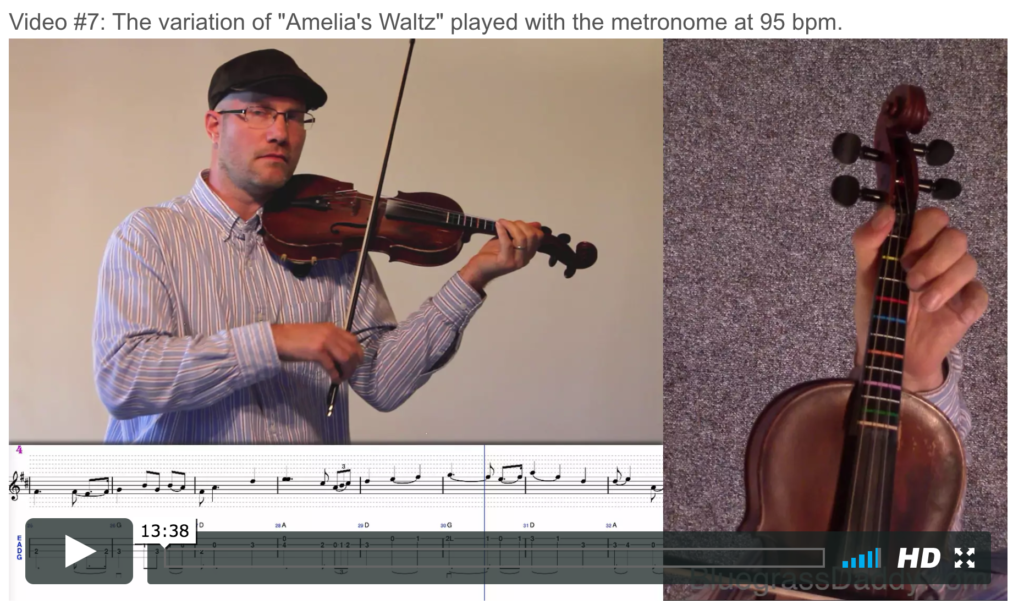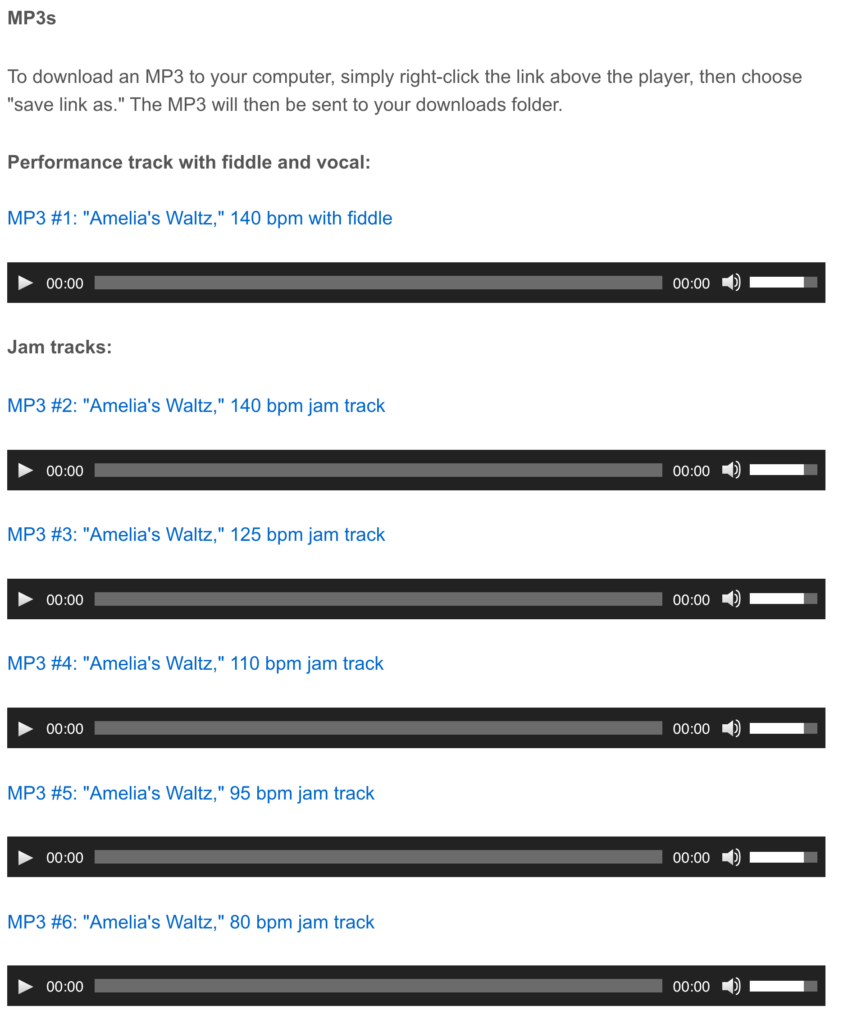 Lyrics: These lyrics were co-written by BGD members Steve Srader and Cricket.
Amelia, Amelia, I love you, I do
I just need to know if you love me too
Amelia, Amelia, my wife soon to be
I'll always want to just be there for you.
I swear that I'll love you 'till death do us part
I'll never, ever leave you; I give you my heart
You'll never have to worry, I love you, I do
They'll never be a time that I'm not there for you
The wind in the trees whispers softly to me,
"Amelia, Amelia you're longing to see,"
The whippoorwill sings as she walks down the lane
The evening's aglow as she calls out my name.
Amelia, Amelia, my beautiful wife
Together, how happy; our wonderful life
Waltzing; Amelia's the waltz of my life
My prayers have been answered, my beautiful wife