Fiddle Camp – July 8, 2014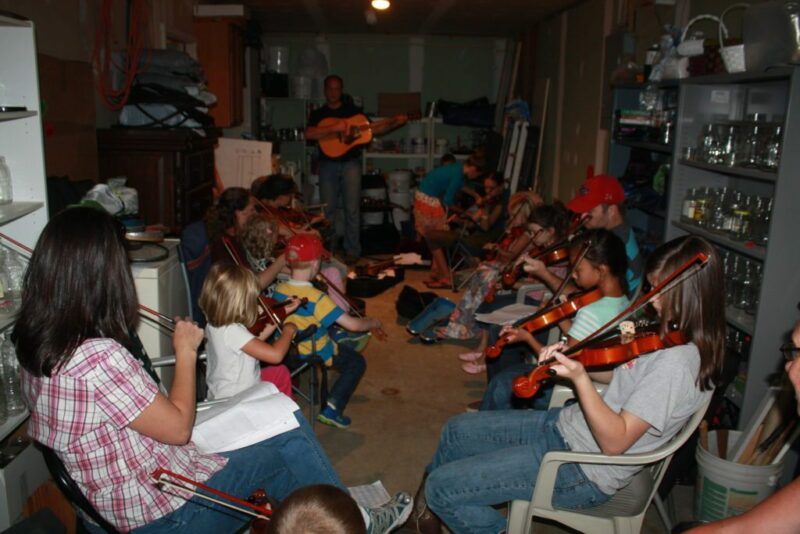 We finally had a bit of rain during Fiddle Camp and so our beginners got stuffed into the garage to stay dry.  Our beginner fiddlers are doing so well  They have learned five tunes already this summer and they sound great!
The upper intermediates still got the comfort of the living room and learned "Dooley."  For some reason, this tune is always in high demand.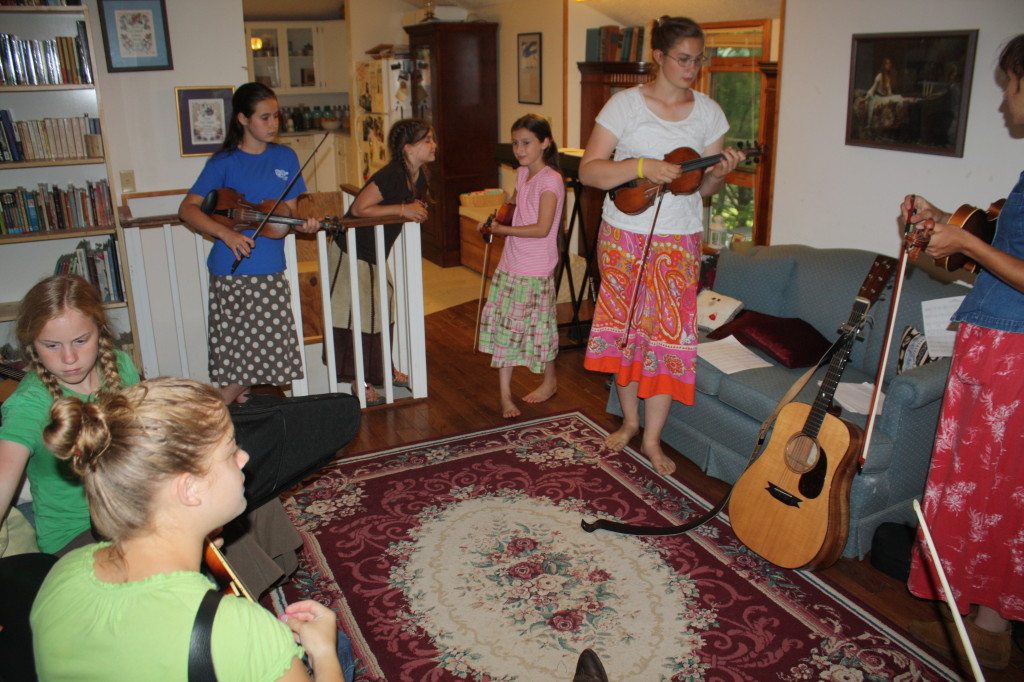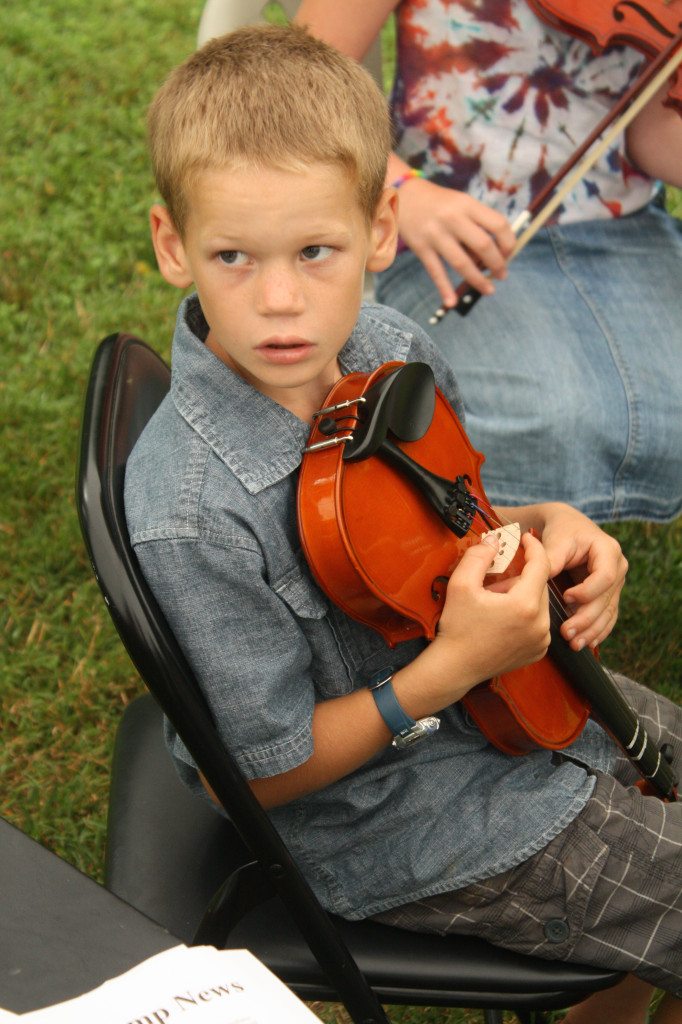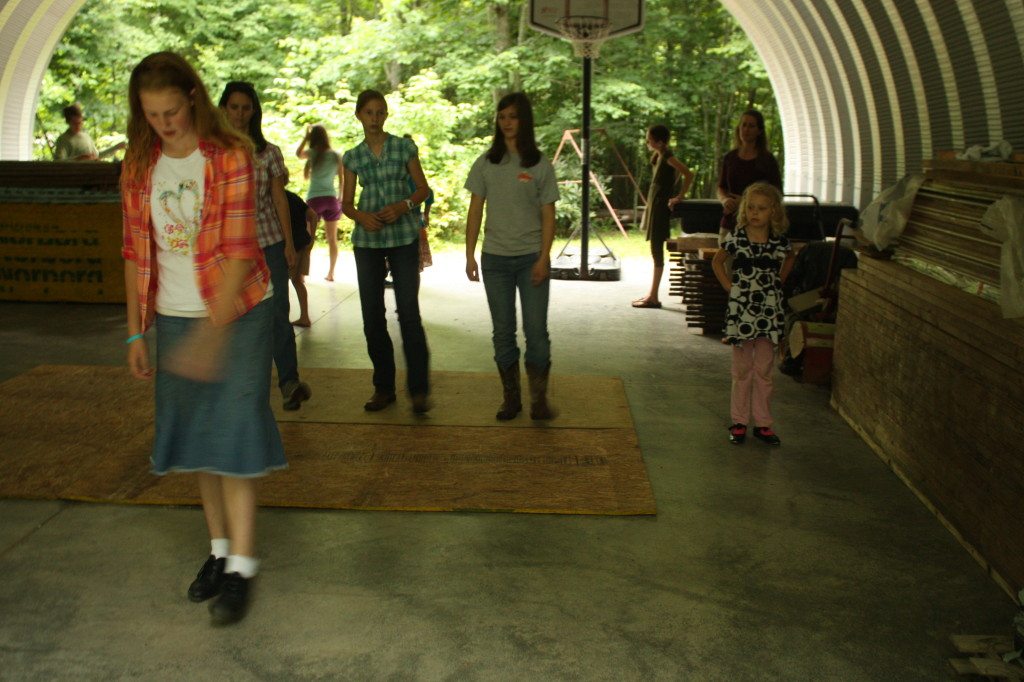 How can anyone resist those eyes?  Perhaps he'll be playing fiddle next summer.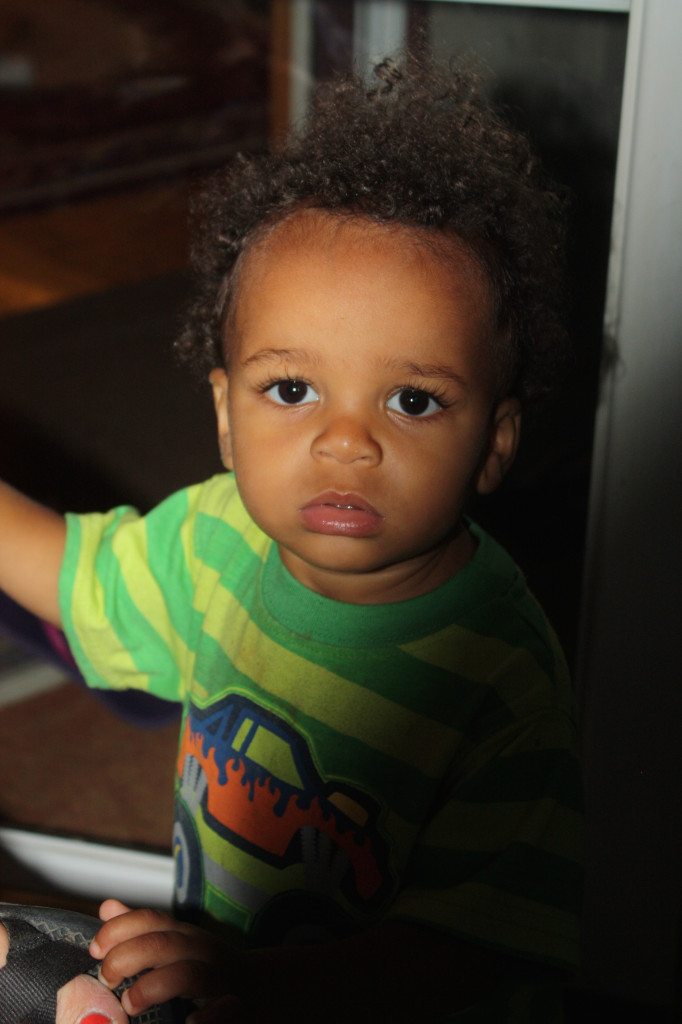 Three pages of "Tom and Jerry" looked pretty good after the five pages of "Grey Eagle" from last week.
The advanced class is working really hard this summer.  So far, they have learned a jazz version of "Sweet Georgia Brown," "Jesse Polka," variations on "Salt Creek," Alison Krauss' version of "Grey Eagle," and Mark O'Connor's version of "Tom and Jerry."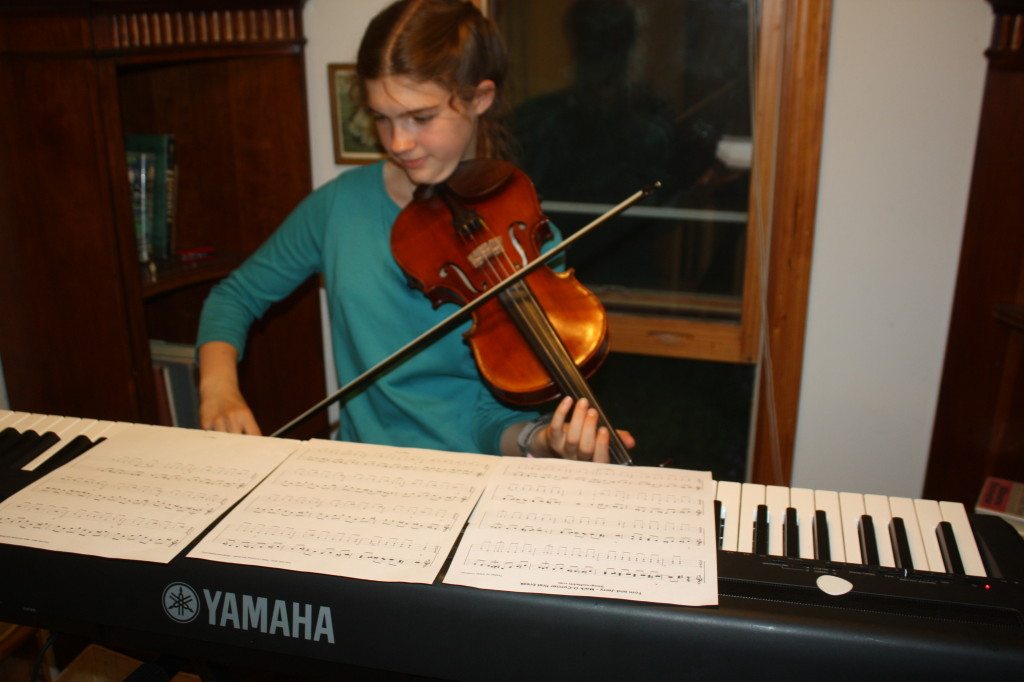 Happy Wednesday!