HCCHS Big Meeting –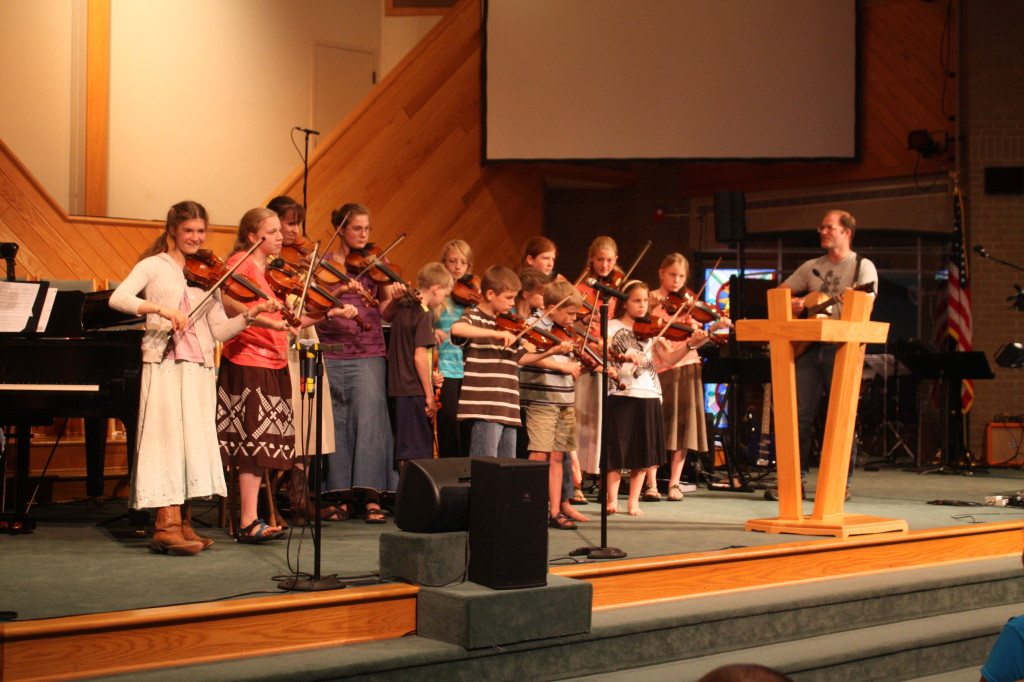 Some of our fiddle campers performed for the High Country Christian Home Schoolers this past Monday.  They always do a terrific job and we were so proud of them.  Some of the advanced fiddlers played B Minor and then everyone joined in on a medley of tunes ranging from beginner level to advanced.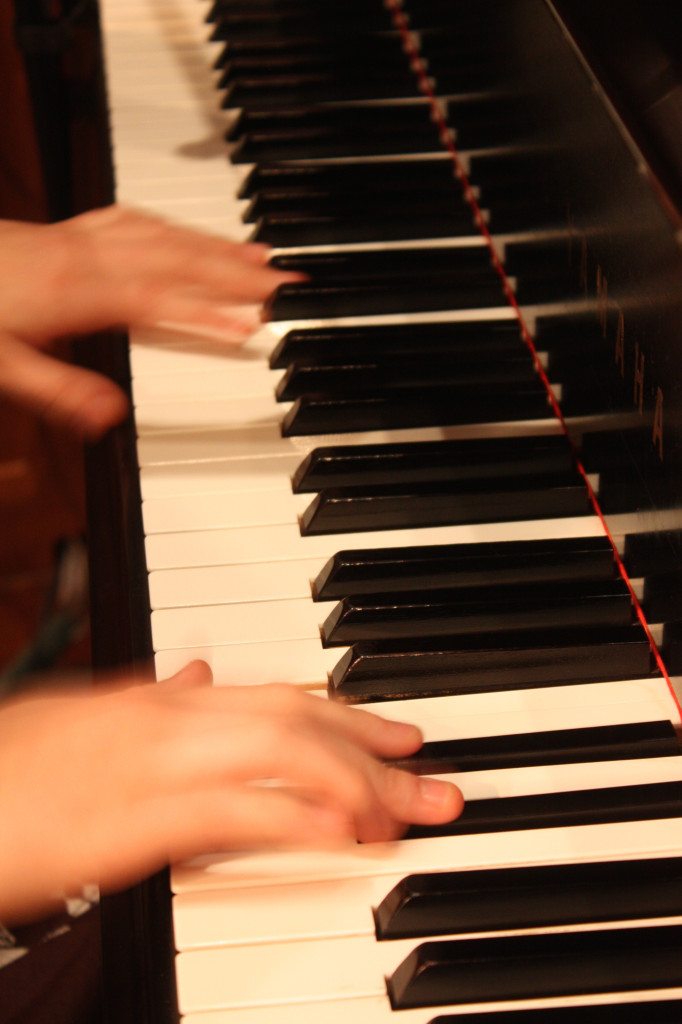 Each summer there seems to be a "theme" that runs through Fiddle Camp.  Last summer it was trick fiddling and playing battle games after lessons were over.  This summer, the theme we have seen is songwriting.  But these aren't just any ordinary songs!  These are songs that make you cry - and I mean sad, sobbing songs.  You see, that seems to be the goal with these young ladies.  The more tears the song can wring out, the better the song.  But truthfully, they have written some really lovely songs and not all of them have been sad.  I wish we could record all these moments, all these fiddle camps, all these wonderful friends, all these songs and tunes - before they slip away.  Is there a song in there?  Perhaps I can make them cry instead!
Anyway, here is a picture of what went on during the remainder of the homeschool meeting.  Young ladies gathered around the piano, playing their own songs and each other's songs and generally having a wonderful, if weepy, time.  Precious...