Review of Fiddles Under $500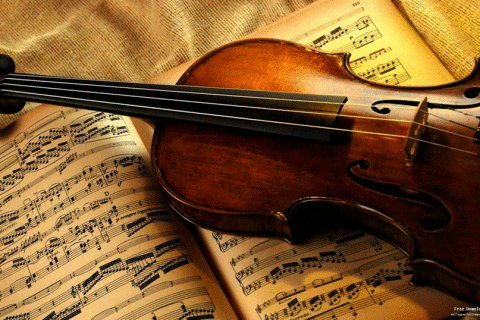 by: Great Scott
Disclaimer:  This review is for educational purposes only.  The opinions expressed herein are those of the author(s) and in no way reflect those of BluegrassDaddy.com.  The information herein is designed as reference material only, and in no way whatsoever will the author(s) of this article or BluegrassDaddy.com be held liable for any loss of monies, injuries, loss of life or anything else whatsoever as the result of a purchase(s) that a reader might persue on the heresay of this article.  Therefore, readers of this article are strongly advised to do their own research BEFORE purchasing a violin, and, if possible, to always visit the vendor in person and try the prospective violin themselves. 
The video reviews below focuses mostly on the "student level" type of violin; the type that is suitable from beginner through to intermediate student.  I have tried to keep the reviewed violins under $500; however, I have included one or two that go a little above this price point, simply because I think they are worth mentioning because of their quality of sound and build. I have focused more on the "brand name" manufacturers; reputable brand names that produce good quality fiddles.
The violin models chosen here are the models that are regarded as good quality student instruments that come from quality manufacturers. All bar two --the Gliga brand violin and the Knilling brand violins, mentioned farther down -- are made in China. Note that more information will be added to the Gliga review as soon as I am able. All prices listed here are in U.S dollars.
The score that you will see at the bottom of each brand is the score given for the quality of the manufacturer's instruments as a whole, and not for any one particular model.
My aim in doing this review was to put as much information all in the one place, as regarding written information as well as the videos, so that as much as possible is laid out for you; and all you have to do is lean back and keep scrolling down through the review in order to get the best out of it; having a lot of the footwork and searching already done.
Once again, a portion of this review has been captured from a couple of other smaller reviews (credit to those reviewers is made at the end of this review) and a lot of it is my own contribution as far as text and the inclusion of the Youtube video reviews.
As mentioned above, this review is a work in progress and, therefore, will be having more information added to it over time. Some of that information will include extra written reviews, extra Youtube reviews and the addition of our member's personal recommendation for a particular "Brand Name" violin they like to play, and that is not already in this review. Okay, let's get on with the review!!!
Eastman Strings
Country of manufacture -- China
http://www.eastmanstrings.com/
Gathering independent information on the Eastman Strings company was not easy, as there is not a lot of independent information around, despite the popularity and quality of their violins. As, such, it was even more difficult to source in-depth independent reviews and videos. However, the Eastman website does have a list of all their retailers / re-sellers both nationally and internationally.
That said, let it be known that Eastman strings is a musical instrument company founded in 1992 by Qian Ni, who had come to the United States from China to study music, and who, with two partners, decided to make quality hand-made stringed instruments for the American market in the "old world" method of violin making. The Eastman company is renowned for the quality of their craftsmanship that goes into the making of all their stringed instruments, as well as for their tonal quality. All their violins are hand-made. Their motto is "Modern Instruments; Old Fashioned Quality". At the forefront of Eastman Strings is their commitment to musicians and educators by making the finest instruments for each level of play. This ensures the musical success and confidence of students, teachers and professionals.
There is no doubting that Eastman Strings violins sound and look beautiful; and beginner students are eager to practice on them because of the quality of their sound. They have been a strong competitor in the student violin market and are renowned for their consistent tonal qualities and craftsmanship.
The entry level violin in the Eastman range begins with the Samuel Eastman VL80; however it is the VL-100 that receives some excellent reviews for a beginner violin insofar as its craftsmanship and its clear and resonant tone, as well as its excellent value.
The Eastman range of violins have four different levels to suit just about anyone, from beginner student all the way up to the discerning professional.
Their four levels of violins consist of:
- Samuel Eastman series - Beginner student violins
- Andreas Eastman series - Intermediate level violins
- Master series - Their pen-ultimate line of violins
- Raul Emiliani - Their ultimate violin
For the sake of this review, however, we will focus on the two beginner student violins that are available for under $500 -- the Eastman VL80 and the VL100.
VL-80
Price: circa $370
There is a possibility that this model might not be made at the Eastman factory. It could very well be made at an unknown Chinese factory and sold by Eastman under their own brand name. However, despite its origins, the VL80 makes for a good beginner instrument and can have very good power and projection with the right choice of strings. It does not however, have a lot of complexity, and its finish appears to be a sprayed on lacquer. This is a very basic model; and for the small difference in price, it might be worth considering the VL-100 instead, for a much better violin.
VL-100
Price: circa $490 including setup
This model is a step up from the Eastman entry level VL-80 model, with even better sound. This model has received praise from the most exacting critics. It is highly recommended by schools and private studio teachers and has become a staple of string programs everywhere.
The VL-100 definitely comes from the Eastman facility and has a hand applied spirit varnish laid over much nicer-looking wood than that of the VL80. Many of these models are surprisingly good and make for a decent-sounding student instrument with good re-sale value when you decide to move up.
Other features include:
-- Entirely hand-carved from solid tone-woods
-- Aged spruce top and maple back, ribs, and scroll
-- Ebony pegs, chin rest, and fingerboard
-- Genuine hand-inlaid purfling
-- Glowing amber-brown varnish that is durable as well as attractive.
Both the VL-80 and the VL-100 come as a kit that features case, bow, and rosin.
Despite the lack of information on these two violins, I believe that if a budding beginner is serious about acquiring a really good first violin, then they should definitely consider the VL-100 and begin their inquiries at their local music store and go from there, OR locate a re-seller through the Eastman website that is listed above.
Regrettably, no worthwhile video reviews are available at the time of writing.
Score: 4.5 / 5
Stentor Violin 
Country of manufacture -- China

http://www.stentor-music.com/
Stentor, is a stringed instrument manufacturer who supply quality hand-crafted violins that are quite within the reach of those on a tight budget, and which are recommended by many violin teachers and violin shops as a great beginner's violin.  This well-respected company has been manufacturing violins for a number of years and is one of the most popular brands on the market.
Their violins are easily-played, and their high quality of craftsmanship and finish gives them  the appearance of looking a lot more expensive than what they really are.
Their sound is often described as being  warm and slightly dark; however, many reviews who have played the student level Stentor violins -- as well as myself, who currently owns a Stentor 2 / 1500 model --  I will concur that the sound is indeed slightly on the dark side; however, like so many reviewers and owners of these violins have pointed out, the Stentor student model's sound does NOT project very well and their sound is "boxy" and "wooden".  The lower strings have an uninteresting no-"personality" sound, and the G string sounds frightfully "woody"; which makes me avoid playing any piece of music that reqires the G string to be played.  I have tried different setups and different brands of quality strings, but the sound of the G string still sends a loathing through me.  I have noticed from my own experience playing one of these violins, that while there is abundant resonance when playing open strings, the sound becomes remarkably dull and uninteresting when the strings are fingered.
Apart from the boxy, muffled sound, my other complaint is that the violin is way too heavy; which has also been an observation of many reviewers of the Stentor student level violins.  With the chin rest attached, it weighs in at 620 grams!  Consider, if you will, that a regular violin of good quality should weigh around 500 grams.  That makes the Stentor 120 grams over weight!  I believe some of that excess weight is in the thickness of the plates, and some is in the scroll.  When balancing this violin, it appears to be a little scroll heavy.
These models come in either glossy or satin finish. The satin finish looks dull and unremarkable; whereas, the glossy finish gives it the look of a more expensive violin.  That said, there have been many complaints regarding the uneven thickness of the varnish; which in fact is actually sprayed on polyurethane.  My Stentor 2 violin does not suffer from this defect.  On mine, the "finish" is even and remarkably well done.
This violin comes as an outfit which includes violin case, decent bow, rosin, and factory -grade steel strings. However, you may wish to replace the strings with better quality inexpensive strings like D'Addario, Helicore or D'Addario Pro Arte for optimal sound.
Despite the complaints I have regading my Stentor 2 violin, I still feel, for their price, that Stentor student model violins are good value for money as a beginner's violin; and if cared for properly, should retain a good re-sale value.
Pros:  Good value for the money; well crafted; well fitted; expensive-looking; comes with good set up; good outfit with sturdy case and decent wooden bow (that plays nicely); real ebony pegs, fingerboard and chin rest;
2-Year Warranty.
Cons: Too heavy; plates too thick; too scroll heavy; fingerboard too wide, dull "boxy" sound that does not project well; D and G strings have an uninteresting woody sound; G string especially sounds woody and lifeless; the Maple used looks boring and has no flaming whatsoever on the back.
Score: 4/5
Price: circa $190 -- $221 (Stentor 2 (1500))
Price: circa $360 (Conservatoire)
Best Stentor Violins
STENTOR 2 (aka) 1500 and STENTOR 1550 (Conservatoire model)
Stentor 2 (aka1500) vs Stentor 1(aka 1400) (see video below):
Knilling
Country of manufacture -- Germany, the Czech Republic, and Romania.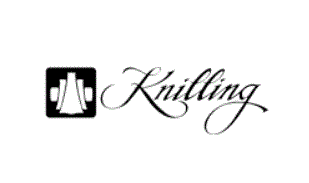 The Knilling brand of violins is the oldest violin company in North America; having over 90 year in the industry and being one of the largest suppliers of student-grade stringed instruments in the world.  These finely-crafted violins are made in Germany, the Czech Republic, and Romania and then sorted and marketed under the one brand name of Knilling.
They produce a relatively good beginner violin for a reasonable price and are well-known among violin teachers, stringed instrument stores and students.  Fingerboards are ebony, and the pegs and tail piece are either ebony or boxwood.  Strings are either Thomastik Dominant (perlon), D'Addario Prelude (steel) or D'Addario Helicore (steel) strings.
You can pick up a Beginner student outfit for around $500, which includes the case, and bow, shoulder rest, a wire violin stand, rosin, a soft cleaning cloth, and a violin tuner.
Caveat: Violins of a lesser quality are sometimes marketed under the Knilling brand, so be certain you are getting one of their superior quality violins before you part with your money.  Always try before you buy!
Score: 3.5/5
Price: circa $214.00 -- $500 ($549.00)
Best Knilling Violins
Knilling School Model 4/4
Price: $249.95
Customer review:
Knilling Bucharest Model 4/4
Price: $494.60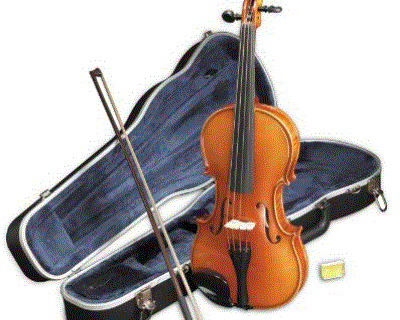 No Knilling video reviews are available at this time.
Cremona
Country of manufacture --- China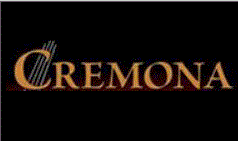 Cremona is renowned for making high quality, good-looking stringed instruments and bows from beginner to professional models and are well-known as a quality brand for beginners.  Having won many awards, their violins offer not only good looks, but excellent playability and sound. Their luthiers are trained in the traditional art of violin making by Italian and German masters.  And the bows that come with the outfit are crafted by award-winning Master Shang C. Guan.
As with all violins, the more you pay, the better quality the instrument, and this is no exception with Cremona.  Their more expensive (intermediate to professional model violins) are more masterfully crafted, and come with better quality wood and fittings. Quality maple and spruce is used in the making of all their violins.
Their outfits come with a case and bow and rosin.
Score: 4/5
Best Cremona Violins
Cremona SV-500
Price: circa $253.00
Cremona SV-800
Price: circa $582.00
Watch video below:
Below is a comparison demonstration video of the Cremona SV-500, SV-600, and SV-800, courtesy of Strings Magazine.
Another violin from the Cremona stable that seems worth mentioning for the really budget conscious, is the:
Cremona SV- 175
Price: circa $204.00
Watch video below:
Franz Hoffmann
Country of origin -- China
The Franz Hoffman beginner violin line is the exclusive beginner violin line promoted at Shar. These violins are a favorite for many Suzuki and Private teachers for their warm tone and reliable projection.
Franz Hoffman violins are nicely crafted, and have a brilliant, consistent tone. Their Amadeus violin outfit comes with a case, brazil wood bow and rosin.   It is recommended that you invest in a slightly higher quality violin from their range if you are looking for a higher quality violin.
Each violin is outfitted with Thomastik Infeld Vision strings that create a very focused and clear sound with little effort. And, each Franz Hoffman violin sold by Shar is set up in their Ann Arbor, Michigan shop.
Franz Hoffman violins sold through Shar come with a 1-Year limited Warranty with a 30-Day No Hassle Return Policy.
Score: 4/5
Best Franz Hoffman Violin
Franz Hoffmann Amadeus 4/4 (watch video below)
Price: $129.00
https://www.youtube.com/watch?v=s5VxdYOnBAk
Carlo Lamberti
Country of manufacture -- China
Also sold by Shar, the Carlo Lamberti brand of violins is for those who wish to have a slightly higher quality violin suitable for the beginner and intermediate student, when compared to the Franz Hoffman range (above).
Carlo Lamberti violins are made with the highest quality wood and have nice tone and projection.  They come in all sizes and are set up in the Shar Ann Arbor Michigan violin workshop with the inclusion of Thomastik Infeld Vision strings.
The Carlo Lamberti range of violins sold through Shar come with a 1-Year limited Warranty with a 30-Day No Hassle Return Policy.
Score: 4/5
Carlo Lamberti "Sonata" Violin
Price: circa $500 (see video below)
Carlo Lamberti "Classic" Violin
Price: TBA
Watch video below:
https://www.youtube.com/watch?v=pchJ5XzNqqM
Scott Cao
Country of manufacture -- China (with many being "finished off" in the USA)

Being praised for their tone and quality, Scott Cao violins are played in orchestras and by soloists world wide.  And he, himself, is considered one of the better contemporary violin makers, with his more expensive models being of the highest quality.
More of an intermediate-beginner model, Scott Cao violins boast quality maple, spruce, and ebony from Bosnia, Italy, and India respectively.
Though his higher-end models are only available in 4/4 sizes, instruments made in his Chinese workshop range from 1/8 to full-sized to 1/32.
One of the benefits of purchasing a Scott Cao violin is the ability to upgrade individual components of the violin during purchase,with beginner violin outfits available for under $500. If you are willing to pay a bit more, you can upgrade your case and bow. Scott Cao violins also come with high-quality oblong cases.
A number of reviewers of the Scott Cao violins have found his higher models to be quite superior; however, his beginner models sometimes lacked the same power and beautiful tone. Still, his beginner model violins are, a lot of the time, much better than many other brands in the same price range.
Concert violinists Sarah Chang, Gideon Kremer, Nigel Kennedy, and Itzhak Perlman all recommend the Scott Cao violins.  However, I believe they are recommending the more expensive models worth well over the $1,000 --$2,000 mark.  Scott Cao's Student line of violins are available at music shops world wide. Fiddlershop.com also stocks several Scott Cao violin models.
Best Scott Cao Violins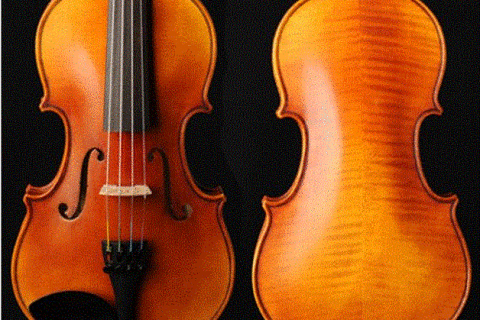 Scott Cao STV 500 Violin.
PRICE: $450.00 (at Fiddlershop.com)
Watch video below:
Windsor
Country of manufacture -- China
Windsor violins offer a reasonable quality instrument for those on a budget and are primarily aimed at the beginners and student market. The majority of their products are factory made, with just a small number of models handcrafted. Their range of violins are not likely to be sufficient enough for those who are heading towards higher violin grades but will certainly be sufficient for children showing an interest in learning.
Due to the lower quality, the tone you will get from most Windsors will not be as warm as you may want but in the early stages of learning, this may not be noticed as much.
Some of the Windsor models come in a range of colors, adding a splash of brightness to your practice sessions and showing that violin playing is not dull or conservative. Colors include blue, pink and purple but, if you are a fan of tradition, there are wonderfully varnished violins that are laid bare to admire.
You can also pick up a funky case for your violin, making the Windsor an all round good choice for your child's first violin.
Windsor violins may not be as durable as some other brands, with the strings on the bow likely to have to be replaced at some point, but it will certainly suit the needs of a beginner and is solid choice for those wanting to get to grips with the violin before splashing out on a higher quality item.
Score: 3/5
Best Windsor Violin
WINDSOR SVO44 (no video available)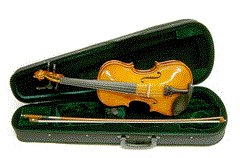 Primavera
Country of manufacture -- China

Primavera is another great brand for students who are just starting out on their violin journey. There are lower priced violins for complete beginners and medium quality violins, that are a little more expensive, for those starting to work their way through grades.
Regardless of what violin you go for, you are certain to have a reliable instrument that will produce, strong, if not professional level performances.
Primavera's are very popular in schools and with music tutors, particularly as they come in a wide range of sizes that will suit different students. You can purchase everything from a 4/4 through to 1/32, something that not many brands can offer.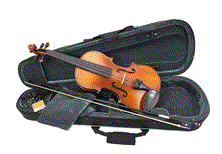 Ebony fittings and high quality wood give the violins a luxury feel and the handcrafted features make it easy for newcomers to adapt to holding and playing the violin.
Primavera are constantly looking for cost effective ways to improve the music experience, without pushing up prices too much, such as the introduction of a metal alloy tailpiece and improved wood quality in the bridge.
Primavera is certainly not the best violin brand on the market but in terms of the warm tone and durability, these violins are excellent value for money and will not leave you feeling that you have wasted your money.
Score: 4/5
Best Primavera Violin
Primavera 200
Price: circa $279.00 -- $301.00
Mendini
Country of manufacture -- China
Score: 3/5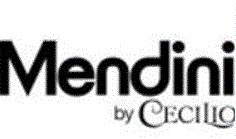 WARNING:  Regarding these lower priced "Mendini Violins by Cecilio.
Many of these lower priced violins are not made with ebony fittings
(tailpiece, chin rest, fingerboard, pegs) as often advertised.  The so-called "ebony" fittings are actually made from some unknown type of wood that looks and smells a lot like Hickory that has been painted over to fool the buyer into believing it is real ebony. I think the price alone of these cheaper "Mendini" violins should be of some indication that real ebony is not being used. It seems in the world of violins, you do often get what you pay for.
This apparent deception by Cecilio, the makers of the "Mendini" violins, would ordinarily be enough to make me want to delete both the Cecilio and Mendini violin reviews here because I detest any form of deception, especially when it one based on greed and profit at the expense of a vulnerable and unsuspecting customer. I may very well indeed wipe Cecilio and Mendini from this review purely on principal, but for now I will leave them intact and simply caution any potential buyer to BEWARE. This company has certainly lost any respect I held for it, and their name will never be mentioned in any further reviews.
Mendini is another low to mid budget brand, that are ideal for beginners and those still at a lower grade. Almost all factory made, the instruments offer good value for money and produce tones of a medium quality.
Although the violins are low in price, they are durable and will see students through mid range grades when it will be time to invest in a higher quality model. As the violins are not handcrafted, there will be an element of fine tuning and adjustments to be made in order to get the best sound possible.
Mendini violins are frowned upon by professionals, due the quality of both the violin and bow. Although you will pay a lower price, you are likely to have to replace the strings as soon as you purchase it, as the quality is not as good as it could be. However, children learning the basics of the violin will not see any issue and it will not hurt the purse strings too much if your child changes their mind. Like Windsor, Mendini offer a range of funky colors and cases that may appeal to a reluctant learner.
To a trained ear, the quality of sound is affected by the layers of paint and polyurethane but this should not be an issue for a newcomer or a tutor. Mendini violins are fun and functional but above all good value for money for what you get. Great for families on a budget, who would otherwise be put off encouraging children to learn an instrument.
Score: 3/5
Best Mendini Violins
MENDINI  MV400
Price: $115
MENDINI MV300
Price: $67.00
MENDINI MV200
Price: $63
(spoken with a slow heavy mexican accent)...
"Hey Manuel!  She speak faster than my good friend Speedy Gonzales can run!!!! An' he is the fastest mouse in all of Mexico!  She making my head spin 'cause she talking so fast; and she no speaking Spanish!  I hope all my BluegrassDaddy -- Mexi friends can understand her!  Here come my good friend Speedy now!"....
..... 
Cecilio
Country of manufacture -- China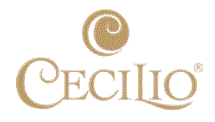 Cecilio produce great quality violins, and win affection from violinist all levels, with their handcrafted violins and high quality bows.
Named after the patron saint of music and musicians, St. Cecilia, experienced violinists can certainly make heavenly music with their violins. Not as heavenly as a Stradivarius or a Guarneri, of course, but definitely an affordable chance to get your hands on serious bit of kit.
Professional players can relax in the knowledge that Cecilio put their orchestra quality violins through rigorous tests to ensure they are fit for purpose.
They also pride themselves on using top quality wood, mainly maple and spruce, and top notch ebony for all of their fittings. D'Addario strings offer additional quality and you can have faith in the fact that you will not have to change your bow strings frequently.
Cecilio makes certain that a lot of care is taken in the presentation of the violin, with neat cases, good quality rosin and extra bridges coming with all violins.
Although the top-end violins can be expensive, teachers around the world rate Cecilio very highly. Cecilio violins will last many years and can be handed down through the family, making it a great sentimental buy as well as something that will provide years of great music.
Score: 3/5
Best Cecilio Violins
Cecilio CVN-500
Price: $199.00 (at fiddlershop.com)
Customer reviews:
Tower Strings Rockstar Violin Outfit
Watch video below:
https://www.youtube.com/watch?v=2b1e3uurOBI
Other beginner student models are:
Cecilio CVN-200
Price: $110.00 (at fiddlershop.com)
Customer reviews:
Tower Strings Entertainer Violin Outfit
Watch video below:
https://www.youtube.com/watch?v=zloWv1nS2hU
Cecilio CVN-300
Price: $140.00 (at fiddlershop.com)
Customer reviews:
Tower Strings Entertainer Violin Outfit
Watch video below:
https://www.youtube.com/watch?v=pCso80lxErc
Cecilio CVN-500
Price: $199.00 (at fiddlershop.com)
Customer reviews:
Tower Strings Rockstar Violin Outfit
Watch video below:
https://www.youtube.com/watch?v=2b1e3uurOBI
Cecilio CVN-600
Price: $399.00 (at Fiddlershop.com)
Customer reviews:
http://fiddlershop.com/instruments/violin-886012577/cecilio-cvn-600-hand-oil-varnish-flamed-1-piece-back-violin-outfit.html
Watch video below:
Cecilio CVN-700
Price: $499.00 (at Fiddlershop.com)
Customer reviews:
http://fiddlershop.com/instruments/violin-886012577/cecilio-hand-rubbed-oil-finish-violin-cvn-700.html
Watch the video below:
Comparison between the CVN-600 and CVN-700
https://www.youtube.com/watch?v=6TzAw587N-Q
Cecilio CVN 800
Price: $TBA

Cecilio CVN 700 VS CVN 800
Watch video below:
Cecilio MV500
Price: $160
Watch video below:
Also beginner violin CVN 300 (see video below)
Price: $140.00 (at fiddlershop.com)
Customer reviews:
Tower Strings Entertainer Violin Outfit
Watch video below:
Gliga
Country of manufacture -- Romania
Score: 4.5 / 5
Gliga's home page for their USA store in California is below:
http://www.violinslover.com/
Prices start at:
$213.00 (left handed model)
$283.00 (right handed model
The instrument shown in the photograph regarding the description of the violin is the same instrument the buyer receives.
Below is a description of what the $213.00 left-handed model looks like and the accessories that come with it.
This Romanian-made violin is hand carved in Gliga's workshop.
GC6691 - 4/4 School 'GENIAL 2-Nitro' Left Handed Violin  Outfit.
PATTERN: Stradivari
MODEL: Genial 2-Nitro
SIZE: 4/4
FINISHING STYLE: Nitro
BACK TYPE: Two Piece Back
PURFLING TYPE: Inlaid Purfling
TOP WOOD: Solid Carpathian Resonance Spruce
BACK WOOD: Solid Carpathian Maple
SIDES WOOD: Solid Carpathian Maple
NECK WOOD: Solid Carpathian Maple
ACCESSORIES: Solid Ebony
Handmade in Romania
Professional Fully Set-Up
Ready To Play
This violin outfit includes:
CHOS Student Brazilwood Octagonal Violin Bow
H793 Dark Blue/Black Case
Standard with Four Fine-Tuners Tailpiece
Romanian Steel 4/4 Violin Strings
Rosin
Total Outfit Price
$213.00
4/4 WORKSHOP "GEMS 1" Violin Outfit
Romanian violin, hand carved in GLIGA's workshop.
PATTERN: Stradivari
MODEL: Gems 1
SIZE: 4/4
FINISHING STYLE: Oil
BACK TYPE: Two Piece Back
PURFLING TYPE: Inlaid Purfling
TOP WOOD: Solid Carpathian Resonance Spruce
BACK WOOD: Flamed - Solid Carpathian Maple
SIDES WOOD: Flamed - Solid Carpathian Maple
NECK WOOD: Flamed - Solid Carpathian Maple
ACCESSORIES: Solid Ebony
Handmade in Romania
Professional Fully Set-Up
Ready To Play
With Certificate of Quality
This violin outfit includes:
CHOS Student Brazilwood Octagonal Violin Bow
Kaces Duet Series Polyfoam KBF Black/Black Case
Standard with One Fine-Tuner Tailpiece
Thomastik Dominant Violin Strings
Rosin
Total Outfit Price:
$418.00
Gliga Gems 2 (Student)
Price: $323.00
Watch video below:
Raggetti
Country of manufacture -- China
Score: 4 / 5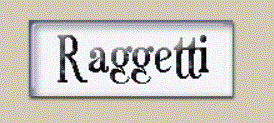 Raggetti violins are made in the workshop of Scott Cao in China.  They are very well made and are one of the "upper" beginner to intermediate type of violins. From my research, they appear to be more widely known in Australia than what they are in the USA.  I am uncertain of their availability in Europe.  (More information yet to be added)
Raggetti RV5
Price: circa $456.00 (AU$625)
Watch video below:
Ragetti RV5 compared to Gliga 3 (entry level Gliga) in video below.
Note on price: This video was made a couple of years ago.  The current price is AU$529.00 = circa US $386.00
Watch video below:
Country of manufacture -- Debatable.  "Crafted" in Japan (assembled and finished off in China)
Score: 4.5 / 5
More than a hundred years ago, a man, with very little knowledge of violin making, crafted his first violin, and thus laid the foundation of an empire the world would come to know as being synonymous with good quality Japanese - built violins. His name: Masakichi Suzuki. His empire: The Suzuki violin company. To this day, the Suzuki brand of violin is regarded as the most widely used violin for beginner violin students in the world, and is often preferred over all other brands by violin tutors for their beginning students due to its uniformity of sound, craftsmanship, and playability.
There is no escaping the fact that Suzuki do indeed make very good violins for beginner students, however, to be fair to this review, I feel it necessary to state that it has often been said that the Suzuki violins being manufactured today, despite the rigorous quality control and uniformity of sound and craftsmanship and over all an excellent product, they are not as good as the Suzuki violins pre-dating the 1980s. This may have something to do with the age of the wood that was used to make the pre-1980s violins compared to the number of years the wood of today's Suzuki violins has been aged before being crafted into violins -- this, plus the dubious country of manufacture. I have read differing reports on where the Suzuki violins are actually made. As far as I am aware, they once used to be made exclusively in Japan, from start to finish. I have read other reports saying they are "crafted" in Japan, meaning, the wooden components are cut in Japan, and then shipped over to China to be assembled, and then shipped back to Japan for distribution, and then labeled "Crafted in Japan", which leads the unsuspecting would -- be purchaser to believe the Suzuki violin to be fully made and assembled in Japan. And more recently, I have seen Suzuki violins being advertised as actually being "Made in Japan", which could lead many to think that this may simply be a marketing ploy or a misunderstanding by distributors and sales people of what the word "crafted" actually means when referring to country of origin or country of COMPLETE manufacture. If it were truly made exclusively in Japan from start to finish, with absolutely no work being done in any other country, then I am sure the beginner student models would cost FAR more than what they do already.
There also appears to be a bit of confusion regarding the FS model vs the SN model. Recent investigation shows that some retailers of the Suzuki violin are not bothering to advertise if it is an FS or and SN model. They are simply labeling it as the Nagoya Suzuki 220 violin outfit. However, I think the FS is the slightly older model that was replaced by the SN -- "SN" standing for Suzuki Nagoya. You will also see the name reversed, as in Nagoya Suzuki.
That said, Suzuki violins are STILL a force to be reckoned with when looking at name brand violins of good quality and consistency for under $500. Though, as popular as they are, and despite the fact they are a very popular violin played in classrooms, music schools and teaching studios all over the world, and are actually preferred by many violin teachers over all other brands, there is actually very little information and reviews regarding this well -- respected violin brand. The above information and the few video reviews from different parts of the world that follow, have been all I could come up with since beginning this projects many months ago. And to make matters worse: in an effort to increase their profit margins, many violin retailers have replaced the Suzuki line of violins with cheaper alternative imports from China. Thankfully, there are still a few decent and committed retailers willing to stand by the Suzuki name and stock these iconic violins.
Following is a brief of what I have come to learn about the Suzuki violin, plus a few video reviews / sound samples:
-- Well - made violins
-- Uniformity of sound and craftsmanship
-- Shiny lacquered finish (possibly a polyurethane spray)
-- One Suzuki violin will sound exactly like the next Suzuki
-- The actual age of tone woods used in manufacturing is uncertain --Affordable and good beginner student violin
-- Competitively priced
-- Good value for money
-- Good resale vale (because of the Suzuki name)
-- Bright sounding
-- Good projection
-- Will blend in nicely with other Suzuki violins in a student concert, classroom etc.)
Features include:
-- Genuine ebony pegs
-- Ebony fingerboard
-- Ebony chin rest
-- 4 Fine tuners
-- Brazil wood bow
-- Violin case
Please note: The style of fine tuners and chin rest may vary on the different sizes of the Suzuki Nagoya 220.
Also note:  If buying from www.young-musicians.com (see below for link), the Suzuki will be fitted already with Thomasik Dominant strings ($60 value)
Available at:
http://www.young-musicians.com/Nagoya-Suzuki-220-Violin-Outfit-p/220.htm
$397
http://www.guitarcenter.com/Nagoya-Suzuki/Model-220-Violin-Outfit.gc
$399
http://www.musiciansfriend.com/student-violins/nagoya-suzuki-model-220-violin
$290.00      (non-outfit -- violin only)
Review videos below:
220-OF 4/4 (unsure of "OF" model)
Das vidania, baby!   🙂
1/2 size Nagoya Suzuki (Possibly FS 20)
Suzuki Nagoya NS 20 (note: the SN220 is possibly the newer version of the NS20)
Fiddlerman Violins
Country of manufacture -- mostly China.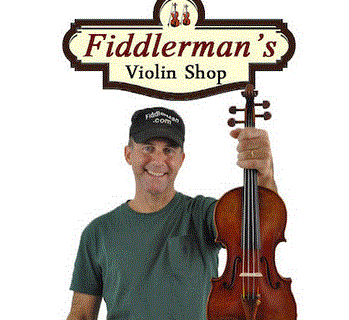 www.fiddlershop.com
No doubt many people reading this review have heard the name "Fiddlerman".  "Fiddlerman", aka Pierre Holstein, began selling fiddles a number of years ago via www.fiddlershop.com, a family-run business that operates both on-line and from a real shop front in Ft. Lauderdale, Florida.  Most of the violins he sells are made in China with the occasional one being made in Bulgaria by the Kremona  (spelled with a "K") company.  The 'Fiddlerman' brand name has been synonymous with good products at very reasonable prices, and his violins are the mainstay of his name brand.  Keeping this review under the $500 price point, there are two particular violins worth mentioning:
Fiddlerman Apprentice Violin Outfit
Price:  $329.00 (at fiddlershop.com)
Reviews:
Fiddlerman Apprentice Violin Outfit
This particular violin represents value for money.  It is an entry level violin that would suit a complete beginner up to around year 3 or 4 of their playing.  The sound is clear and warm with a slightly dark tone.  The sound projects well and is consistent across all strings.
Watch video below:
To see a more in depth review of the Fiddlerman Apprentice Violin, please watch the video below:
https://www.youtube.com/watch?v=_byZvKuWSmM
&&&&&&  PLEASE NOTE:  In all fairness to Kennedy's "Ricard Bunnel" line of violins, and especially the Ricard Bunnel G2 that is in the comparison video above, it is worth remembering that not all two violins of the same brand and model will be exactly the same in sound, playability and finish.  This is particularly the case with the lower end violins.  Every violin will sound different and will not perform exactly the same.  In regard to the reviewer in the above video pointing out the cosmetic flaw of the Ricard Bunnel G2 when compared to the Fiddlerman Apprentice violin, I will be upfront here when I say I have read a couple of reviews from people who had bought a Fiddlerman Apprentice violin who noted that the finish on their particular violin was less than what they expected; their dissatisfaction being mostly the roughly applied finish.  A few were also not satisfied with the sound.  However, the latter raises the clear fact that what you hear on a video recording will most likely not be exactly what you hear in real life; plus the fact that people's have different "likes" when it comes to sound and tone.   In defense of Fiddlerman's violins, I will say they are a quality product for their price.  In the main, it will be noted from the reviews that many more people are extremely pleased with their Fiddlerman Apprentice violin, giving their particular purchase full marks for sound, playability and finish.  So, once again, it proves the point that no two violins are the same -- even tow of the same model from the same manufacturer.  Please keep this in mind.  Just because you hear a violin played on a video doesn't always mean you are going to get that exact sound in the violin of the same brand and model that you decide to order online.  The only way you will get exactly the same sound, for example, is if you order that very same violin whose sound you hear on the video.  &&&&&
The Fiddlerman Apprentice Violin Outfit is adjusted and tested by Fiddlerman himself and arrives ready to play out of the box.
The outfit includes:
-- Fully hand-carved violin made with spruce top and maple back and sides that has been aged for a minimum of 5 years.
-- Ebony fingerboard, pegs and chin rest
-- Wittner-style tailpiece with four built-in fine tuners.
-- Durable golden-brown varnish.
-- Setup with Fiddlerman Violin Strings
Note: Fractional violins come with Prelude (steel) strings.
-- Available in sizes: 1/4, 1/2, 3/4, 4/4
-- Fiddlerman carbon fiber bow
-- Fiddlerman violin shoulder rest
(Muco Shoulder Rests with fractional sizes
-- Sturdy black case
-- D'Addario Kaplan Artcraft Rosin
-- Polishing cloth
Fiddlerman Concert Violin
Price: $399.00
Reviews: Customer and video review available below:
Fiddlerman Concert Violin Outfit
This particular violin has a sweet rounded sound that projects well.  Somewhat brighter than the Fiddlerman Apprentice Violin, it can easily reach the higher registers on the E string without choking.
The Fiddlerman Concert Violin outfit includes:
-- Professional set up and tested by Fiddlerman.  Arrives ready to play out of the box.
-- Brand of strings uncertain but could be Fiddlerman Violin Strings.
-- Endeavor violin case
-- And everything that the Fiddlerman Apprentice Violin comes with.
See video below:
Ricard Bunnel (made for and sold exclusively by Kennedy Violins)
Country of manufacture:  China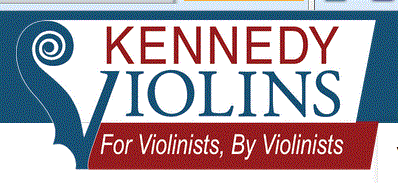 http://www.kennedyviolins.com/categories/Violins/?sort=priceasc
Another violin I feel worth mentioning is the Ricard Bunnel brand made for and sold exclusively by Kennedy Violins in Vancouver, WA.  Kennedy Violins have both an on-line store as well as a physical shop front store.
The Ricard Bunnel brand is made in China to Kennedy Violin's specifications.  The two violins worth mentioning here are the Ricard Bunnel G1 and the Ricard Bunnel G2 -- the G1 being around $100.00 more expensive than the G2.
Ricard Bunnel G1
Price:  $399.23
Reviews:  Please watch the video below:
The G1 comes as an outfit which includes:
-- Violin with solid Spruce top and Maple back and sides
-- Oil finish
-- 100% Ebony fittings
-- Shoulder Rest
-- Tuner
-- "Introduction to Violins" booklet
-- Polishing cloth
-- D'Addario Prelude Strings (steel)
-- Brazilwood bow with real horse hair
-- Kaplan Artcraft Rosin
-- German "Teller" or French "Aubert" bridge
-- Classic Violin Case
-- Lifetime warranty
-- 45-day money-back guarantee
Available sizes:1/4, 3/4, 4/4
Shipping and handling is INCLUDED in the purchase price.
Note:  I am uncertain if the included shipping and handling is just for purchases within the USA or if it also applies to international purchases.
Ricard Bunnel G2
Price: $299.81
Review: Please watch the video below:
Although sounding reasonably strong with good projection in the above video, you will hear from the comparison video in the Fiddlerman Apprentice Violin section that despite the Ricard Bunnel G2 seeming to have a warm and slightly darker tone, it appears to struggle when it comes to the projection of its sound. In the same comparison video, you will also notice that the reviewer appears to have to work a little harder to bring out the sound.
There is no doubting that Ricard Bunnel G2 is a very nice -looking violin, and it does have a nice sound and playability that would invite a beginner to want to keep playing, however, I feel this particular violin should be offering a little more in the sound department, especially when compared to a similarly priced violin in the comparison video above.  To me, the Ricard Bunnel G2 appears to have a nice slightly dark sound with a warm tone, but if you are looking for a violin that projects well and that can reach the back of an auditorium, then I would suggest you consider another violin. Note: I am not talking loudness; when I speak of projection, I am referring to how far its sound can project.
The Ricard Bunnel comes as an outfit which includes:
-- Violin made from naturally dried Himalayan Spruce and Maple for top and sides
-- Oil finish
-- 100% Ebony fittings
-- Shoulder Rest
-- Tuner
-- "Introduction to Violins" booklet
-- Polishing cloth
-- D'Addario Prelude strings (steel)
-- Custom -fit quality Maple bridge
-- Brazilwood bow with real horse hair
-- Kennedy's brand of Rosin
-- Lightweight protective case
-- Lifetime warranty
-- 45 - day money-back guarantee
&&&&&&&&&&&&&&&&&&&&&&&&&&&&&&&&&&&&

Special thanks thus far goes to the following people for their video reviews:
Alison The online piano and Violin Tutor
Josh Greene
Strings Magazine
Saga Music
Shar Music / Shar Violin Shop
The Sound Post
KK Music Store
Pierre Holstien aka Fiddlerman
Krista Cala
ViolinStore.com.eu
Richard Bedina of Whitehorse Music, Melbourne, Australia
Dasha Fisher
John Martin
Michael O'Gleblyn
Kennedy's Violins
----------------------------------------------------------------------------------
Additional resources for artists in North Carolina: 
----------------------------------------------------------------------------------