Golden Fiddle Waltz
This is an online fiddle lesson for the country fiddle tune "Golden Fiddle Waltz" by Randy Howard.
This lesson is by special request for my friend Carlos.
BluegrassDaddy.com is your best source for Bluegrass, Old Time, Celtic, Gospel, and Country fiddle lessons!
Genre: Country
Skill Level: Advanced
Key of F
You may download and use any of the MP3s and tablature for your personal use. However, please do not make them available online or otherwise distribute them.
NOTE: If multiple fiddle lessons and MP3s are loading at once, this page will get slow! I recommend that you refresh the page each time you open a new video or MP3.
Video #1: Here is a video of me performing the country fiddle tune "Golden Fiddle Waltz."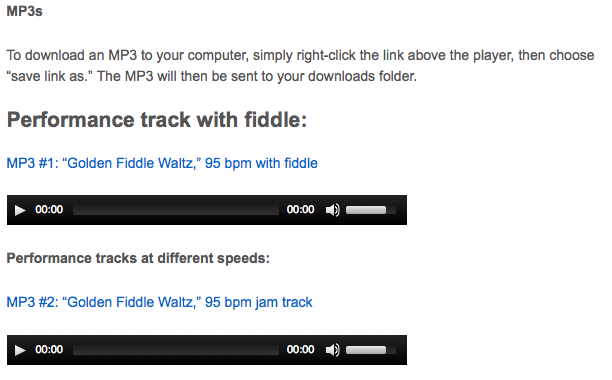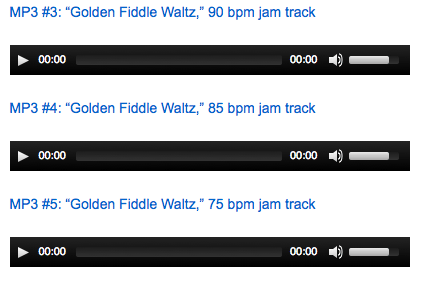 "Golden Fiddle Waltz" was written by Randy Howard.
Randy Howard won every major fiddle competition including the Union Grove, North Carolina World Championship in l979, the last and youngest person ever to win that honor. An eight- time National Champion, four times Tennessee Old Time Fiddler Champion, he also won the Grand Masters Fiddle Championship in 1985, and the National Mandolin Championship at Winfield, Kansas, in l990. He was equally skilled on acoustic and electric guitar. One of the world's premiere fiddle players, he passed away June 29th, 1999 at the age of 38 after a four year battle with cancer. His final masterpiece "I Rest My Case" was released in the year 2001 on Sugar Hill Records. It features his original compositions and guests Jerry Douglas, Sam Bush, David Grisman, Romane, Roy Huskey, Jr., Don Rigsby, and Kathy Chiavola.
Born in Milledgeville, Georgia, Randy was taught by his father when he was 8 or 9 years old.  His father taught him only the rudiments of the fiddle and then told him to go out on his own.  Randy's talent on the fiddle and other musical instruments including mandolin, guitar and voice took him across the country and even overseas, performing at festivals, competitions and joining country music legends such as Bill Monroe, Chet Atkins, George Jones, Vince Gill, J.D. Crowe, Shelby Lynn, Garth Brooks, Bela Fleck and Alison Krauss.
His mother, Faye Howard, remembers that Alison Krauss used to follow Randy around to just about every bluegrass festival at which he performed.  "Her parents would call to ask if Randy would be at certain events, he'd say yes, and they'd show up there,"  Faye Howard said.  Alison Krauss called Randy "simple one of the best fiddle players that has ever lived."

sources:  Kathy Chiavola, Union-Recorder