Jenny Lynn
This is an online fiddle lesson for the tune "Jenny Lynn." BluegrassDaddy.com is your best source for Bluegrass, Old Time, Celtic, Gospel, and Country fiddle lessons!
Genre: Old Time
Skill Level: Intermediate
Key of A
You may download and use any of the MP3s and tablature for your personal use. However, please do not make them available online or otherwise distribute them.
NOTE: If multiple videos and MP3s are loading at once, this page will get slow! I recommend that you refresh the page each time you open a new video or MP3.
For "Uncle Pen," please redirect here.
Video #1: Here is a video of me performing the fiddle tune "Jenny Lynn."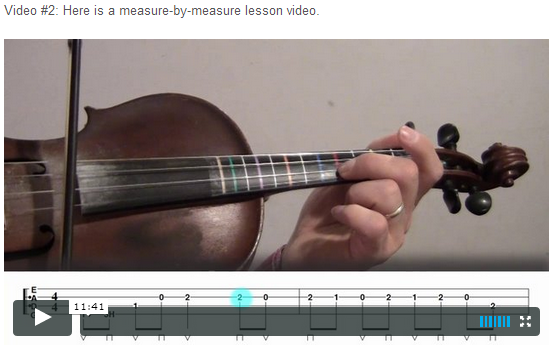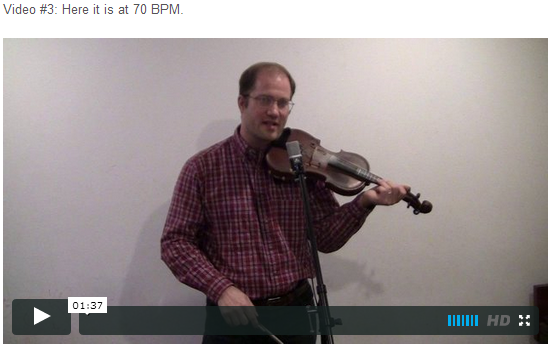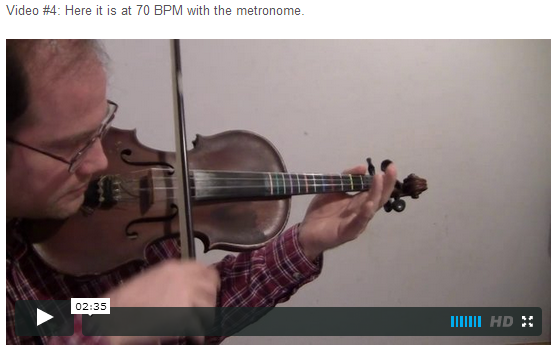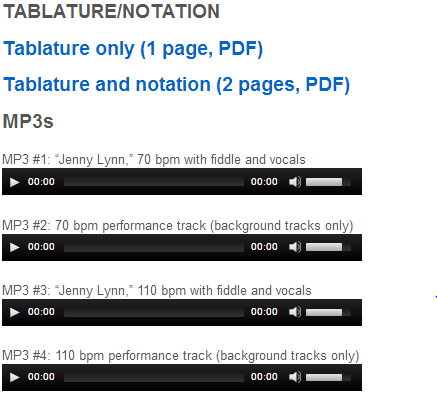 James Pendleton Vandiver (1869–1932) was a Kentucky fiddler, born there shortly after the American Civil War. He was uncle to bluegrass musician Bill Monroe, who immortalized him in a song, Uncle Pen.  In this song, Monroe sings, "the greatest of all was Jenny Lynn, to me that's where the fiddlin' begins." The tune Jenny Lynn was taught to Monroe by his Uncle Pen and made famous by the fiddle player, Kenny Baker.
Kenny Baker was born in Burdine, Kentucky and learned the fiddle by accompanying his father, also a fiddler. Early on, he was influenced by the swing fiddler Marion Sumner, not to mention Django Reinhardt and Stéphane Grappelli. Baker served more years in Bill Monroe's band than any other musician and was selected by Monroe to record the fiddle tunes passed down from Uncle Pen Vandiver. Baker is considered to be one of the most influential fiddlers in bluegrass music. His "long-bow" style added a smoothness and clarity to the fiddle-based music of his boss, Grand Ole Opry member Bill Monroe.