Jerusalem Ridge
This is an online fiddle lesson for the tune "Jerusalem Ridge." BluegrassDaddy.com is your best source for Bluegrass, Old Time, Celtic, Gospel, and Country fiddle lessons!
Genre: Bluegrass
Skill Level: Advanced
Key of A minor
You may download and use any of the MP3s and tablature for your personal use. However, please do not make them available online or otherwise distribute them.
NOTE: If multiple videos and MP3s are loading at once, this page will get slow! I recommend that you refresh the page each time you open a new video or MP3.
Video #1: Here is a video of me performing the fiddle tune "Jerusalem Ridge."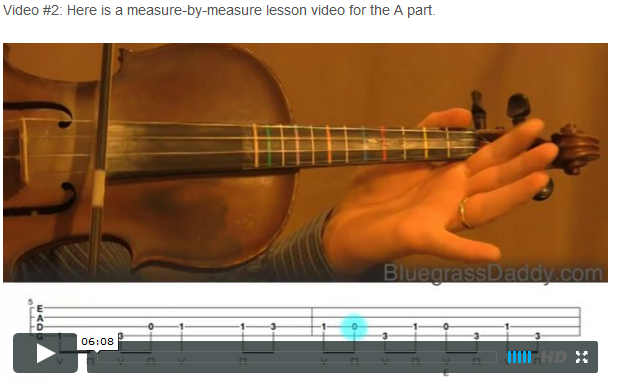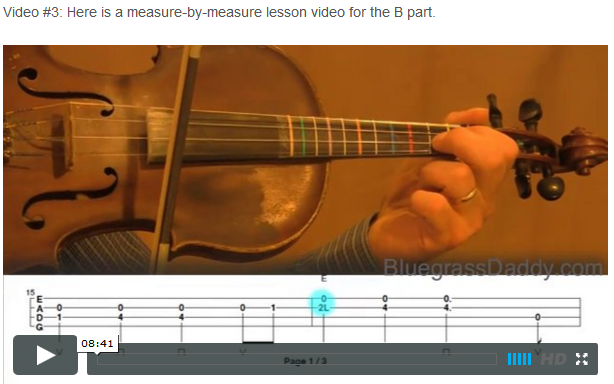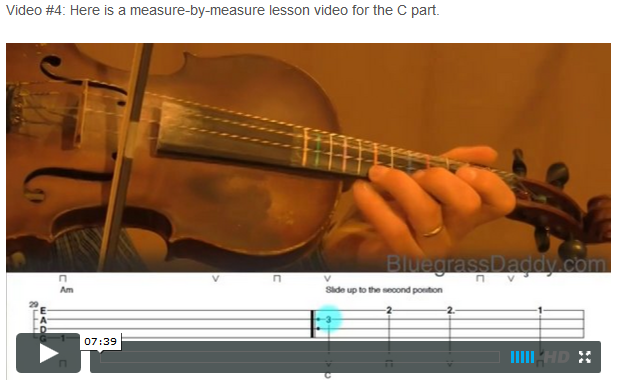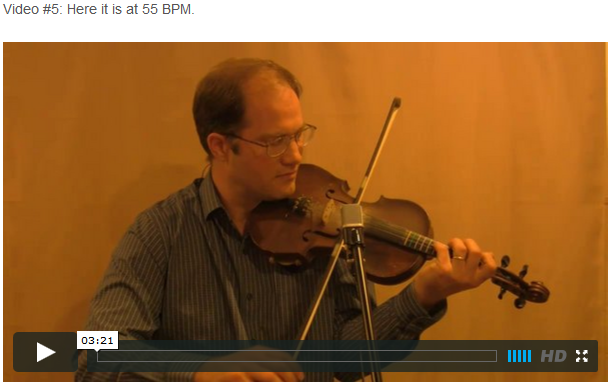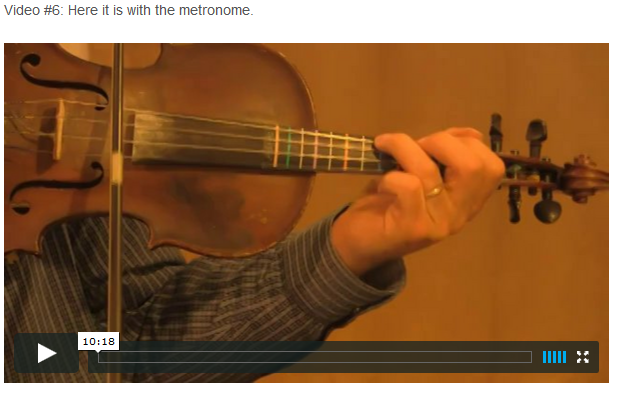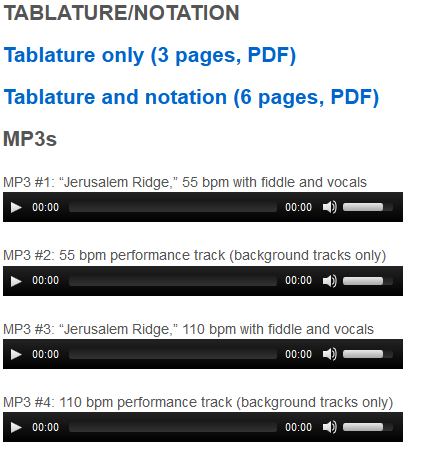 The fiddle tune, Jerusalem Ridge, was written by Bill Monroe and made famous by fiddler Kenny Baker.
Bill Monroe (September 13, 1911 – September 9, 1996) was an American mandolinist who helped create the style of music known as bluegrass. The genre takes its name from his band, the "Blue Grass Boys", named for Monroe's home state of Kentucky. Monroe's performing career spanned 60 years as a singer, instrumentalist, composer and bandleader. He is often referred to as The Father of Bluegrass. 
Source: wikipedia
Bill Monroe and his family lived in a small but comfortable cabin on the Monroe family farm, called Jerusalem Ridge, overlooking Rosine, Kentucky that had been in the family since 1801. The top of the actual ridge is about a mile from the home place; Bill called the Ridge "the most beautiful place in the world." The youngest of eight children he was left home while his big brothers went to town. He used to go up on ridge with his dad and Uncle and listen to the fox hounds run at night. Here he would hear stories about the old ways and listen to the ancient sounds of Uncle Pen's fiddle.
The Jerusalem Ridge Festival seeks to continue the tradition of bluegrass music made popular by Bill Monroe.  They hold a bluegrass festival on Jerusalem Ridge at the Monroe homestead each year.
Source: Jerusalem Ridge Festival