Jingle Bells
This is an online fiddle lesson for the tune "Jingle Bells." BluegrassDaddy.com is your best source for Bluegrass, Old Time, Celtic, Gospel, and Country fiddle lessons!
Genre: Holiday
Skill Level: Beginner, Intermediate
Key of G
You may download and use any of the MP3s and tablature for your personal use. However, please do not make them available online or otherwise distribute them.
NOTE: If multiple videos and MP3s are loading at once, this page will get slow! I recommend that you refresh the page each time you open a new video or MP3.
Video #1: Here is a video of me performing the fiddle tune "Jingle Bells."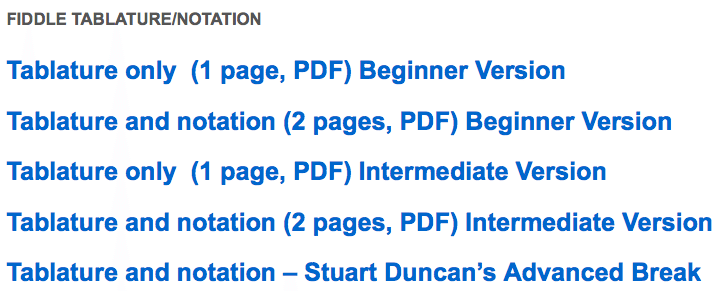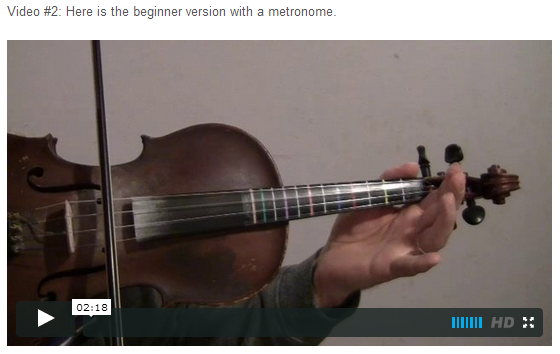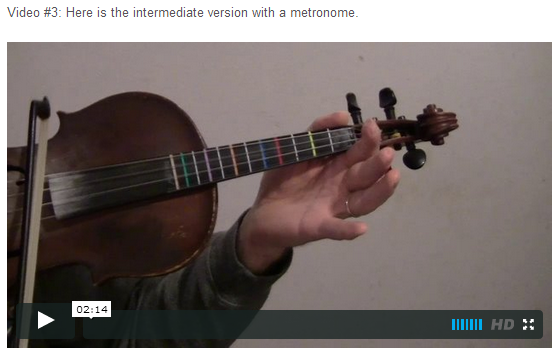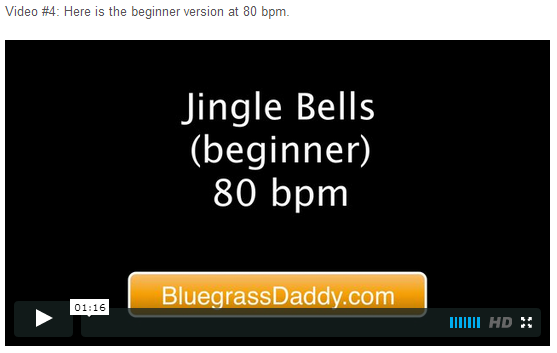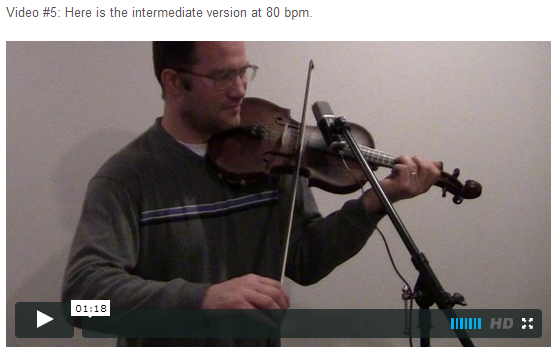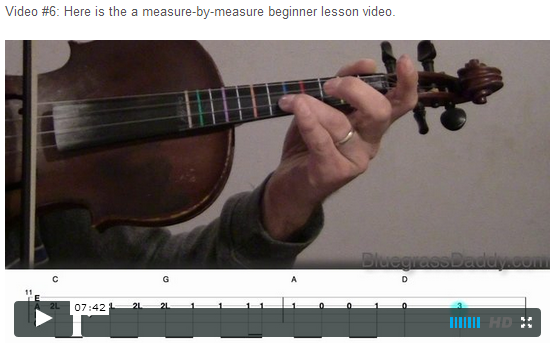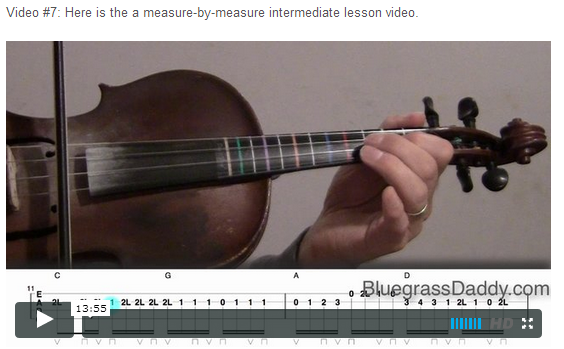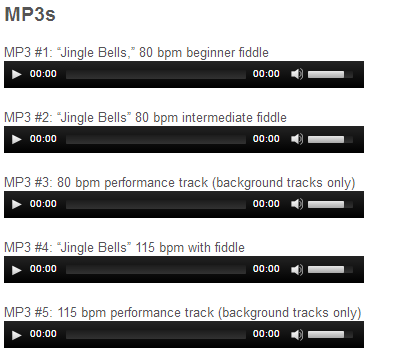 "Jingle Bells" is one of the best-known and commonly sung Christmas songs in the world. It was written by James Lord Pierpont (1822–1893) and published under the title "One Horse Open Sleigh" in the autumn of 1857. Even though it is now associated with the Christmas and holiday season, it was actually originally written to be sung for American Thanksgiving.
It is an unsettled question where and when James Lord Pierpont originally composed the song that would become known as "Jingle Bells". A plaque at 19 High Street in the center of Medford Square in Medford, Massachusetts commemorates the "birthplace" of "Jingle Bells", and claims that Pierpont wrote the song there in 1850, at what was then the Simpson Tavern. According to the Medford Historical Society, the song was inspired by the town's popular sleigh races during the 19th century.
"Jingle Bells" was originally copyrighted with the name "One Horse Open Sleigh" on September 16, 1857.  It was reprinted in 1859 with the revised title of "Jingle Bells, or the One Horse Open Sleigh". The song has since passed into public domain. (wikipedia.org)

Jingle Bells

G
Dashing through the snow
                    C
In a one-horse open sleigh
                  D
O'er the hills we go
                 G
Laughing all the way.

Bells on bobtail ring
               C
Making spirits bright
                 D
Oh what fun to ride and sing
                   G       D 
A sleighing song tonight.  Oh!

chorus
G
Jingle bells, jingle bells

Jingle all the way!
C             G
O what fun it is to ride
   A                D     
In a one-horse open sleigh - Hey!
G
Jingle bells, jingle bells

Jingle all the way!
C             G
O what fun it is to ride
   D                G     
In a one-horse open sleigh.

A day or two ago
I thought I'd take a ride
And soon Miss Fannie Bright
Was seated by my side.
The horse was lean and lank
Misfortune seemed his lot
He got into a drifted bank
And we — we got upsot.

chorus

A day or two ago
The story I must tell
I went out on the snow
And on my back I fell;
A gent was riding by
In a one-horse open sleigh,
He laughed as there I sprawling lie,
But quickly drove away,

chorus

Now the ground is white
Go it while you're young,
Take the girls tonight
And sing this sleighing song:
Just get a bobtailed bay
Two forty is his speed
Hitch him to an open sleigh
And crack! You'll take the lead.

chorus