Maiden's Prayer
This is an online fiddle lesson for the tune "Maiden's Prayer." BluegrassDaddy.com is your best source for Bluegrass, Old Time, Celtic, Gospel, and Country fiddle lessons!
Genre: Bluegrass, Country
Skill Level: Beginner, Intermediate, Advanced
Key of A
You may download and use any of the MP3s and tablature for your personal use. However, please do not make them available online or otherwise distribute them.
NOTE: If multiple videos and MP3s are loading at once, this page will get slow! I recommend that you refresh the page each time you open a new video or MP3.
Video #1: Here is a video of me performing the fiddle tune "Maiden's Prayer" at 100 bpm. This includes a beginner break, intermediate break, three advanced breaks and vocals.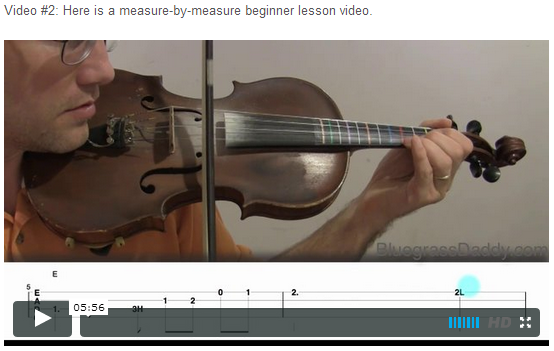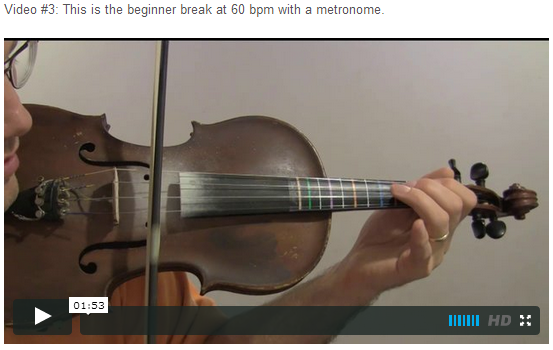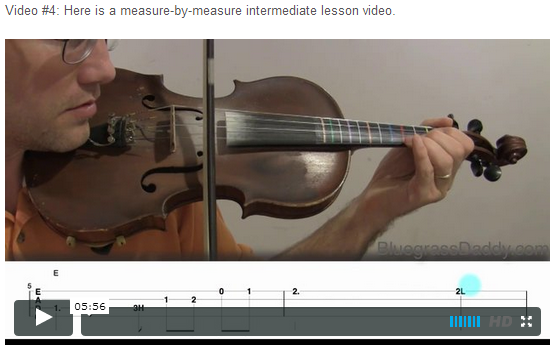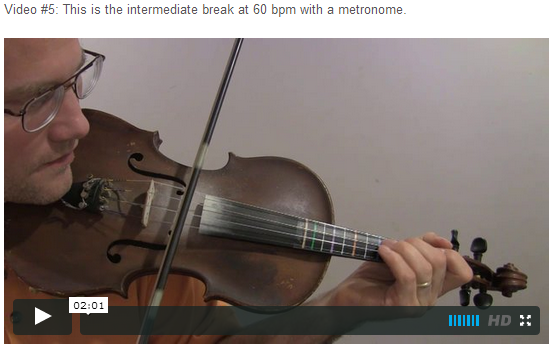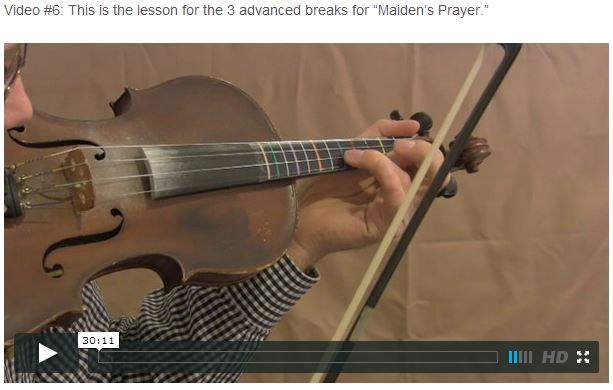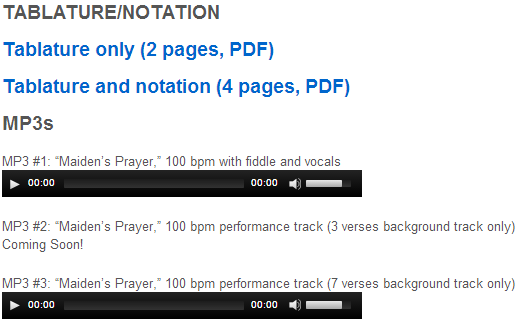 "A Maiden's Prayer" (original Polish title: Modlitwa dziewicy Op. 4, French: La prière d'une vierge) is a composition of Polish composer Tekla Bądarzewska-Baranowska (1834–1861), which was published in 1856 in Warsaw, and then as a supplement to the Revue et gazette musicale de Paris in 1859. The piece is a medium difficulty short piano piece for intermediate pianists. John Stowell Adams (d. 1893) wrote the first English language lyrics for the piece.
The American musician Bob Wills heard "Maiden's Prayer" played on a fiddle while he was a barber in Roy, New Mexico, and arranged the piece in the Western swing style. Wills first recorded it as an instrumental in 1935 (Vocalion 03924, released in 1938), and it quickly became one of his signature tunes. Later, it became a standard recorded by many country artists, including Buck Owens on his number-one 1965 album I've Got a Tiger By the Tail. The tune is still a standard in the repertoire of Western swing bands.
Wills wrote lyrics for "Maiden's Prayer" and recorded it again in 1941 (Okeh 06205) with vocals by Tommy Duncan. (wikipedia.org)
Maiden's Prayer

When the evening falls twilight shadows find
There beneath the stars an Indian maiden divine
The moon is on high and seems to see her there
In her eyes there's a light shining ever so bright
As she whispers a silent prayer

Every word reveals an empty broken heart
Broken by fate that's keepin' them so far apart
Lonely there, she kneels and tells the stars above
In her arms he belongs and her prayer is a song
Her undying song of love