Right or Wrong
This is an online fiddle lesson for the country song "Right or Wrong" in the style of Bob Wills, with an advanced break in the style of Hank Singer.
BluegrassDaddy.com is your best source for Bluegrass, Old Time, Celtic, Gospel, and Country fiddle lessons!
Genre: Country
Skill Level: Intermediate, Advanced
Key of G
You may download and use any of the MP3s and tablature for your personal use. However, please do not make them available online or otherwise distribute them.
NOTE: If multiple fiddle lessons and MP3s are loading at once, this page will get slow! I recommend that you refresh the page each time you open a new video or MP3.
Video #1: Here is a video of me playing the country song "Right or Wrong."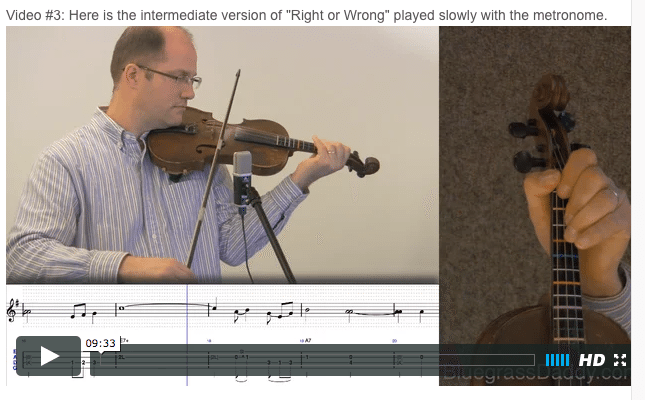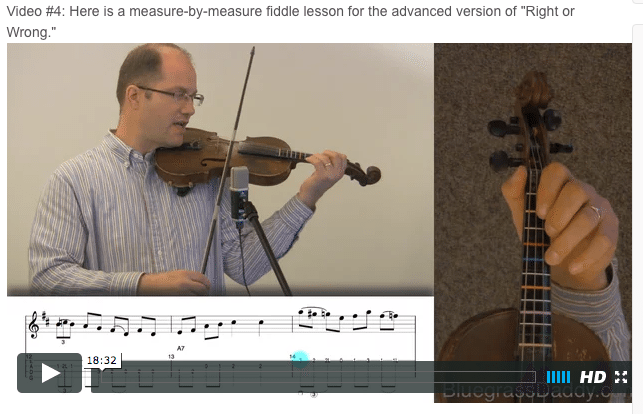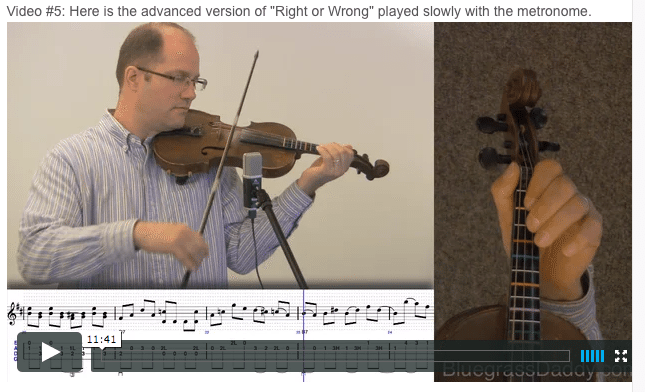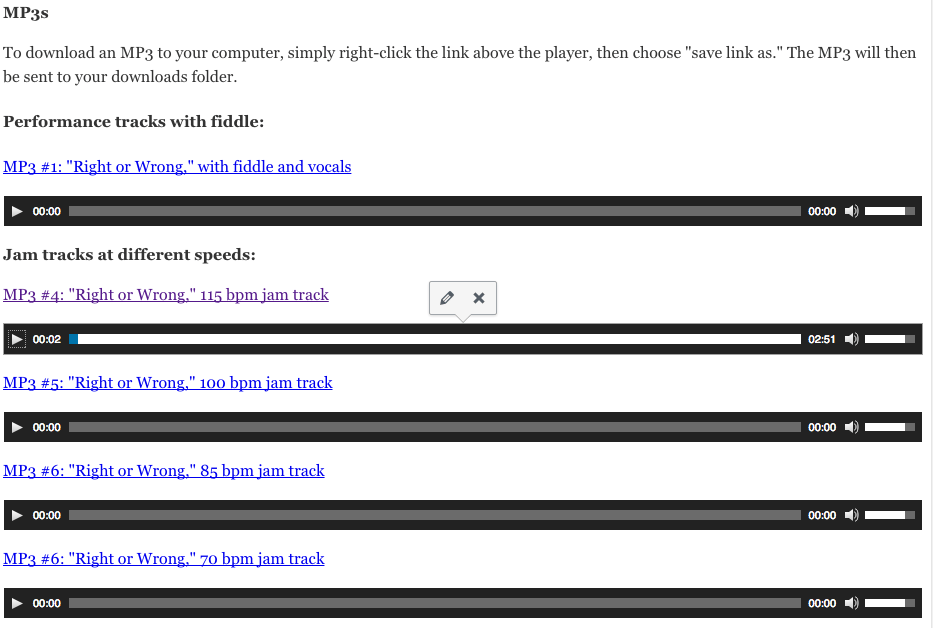 "Right or Wrong" is a jazz ballad from 1921. Composed by Arthur Sizemore and Paul Biese, with words by Haven Gillespie, it is described by the original sheet music as "a beautiful fox-trot ballad."
"Right or Wrong" was recorded by many early jazz and swing orchestras, including Mike Markel and His Orchestr, Original Dixie Jazz Band, Peggy English, Tampa Red, and Mildred Bailey and Her Orchestra. The recording with the longest lasting influence would be the one by Emmett Miller and the Georgia Crackers.
Miller's version was picked up by an early Bob Wills and became a standard Western swing dance tune. Both Wills and Milton Brown made early recordings. Western swing versions generally do not include any of the verses, only repetitions of the chorus. The song also appears on Leon Redbone's 1990 album Sugar.
source: Wikipedia
Right or Wrong

Right or wrong, I'll always love you
Though you're gone, I can't forget
Right or wrong, I'll keep on dreaming
Still I wake with the same old regret

All along I thought, I'd lose you
Still I prayed that you'd be true
In your heart please just remember
Right or wrong, I'm still in love with you