San Antonio Rose
This is an online fiddle lesson for the country song "San Antonio Rose" by Bob Wills.
BluegrassDaddy.com is your best source for Bluegrass, Old Time, Celtic, Gospel, and Country fiddle lessons!
Genre: Country
Skill Level: Beginner, Intermediate
Keys of G and A
You may download and use any of the MP3s and tablature for your personal use. However, please do not make them available online or otherwise distribute them.
NOTE: If multiple fiddle lessons and MP3s are loading at once, this page will get slow! I recommend that you refresh the page each time you open a new video or MP3.
Video #1: Here is a video of me playing and singing the country song "San Antonio Rose."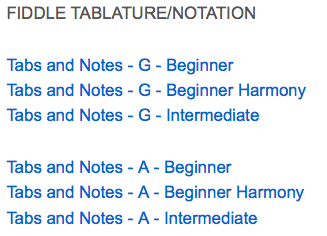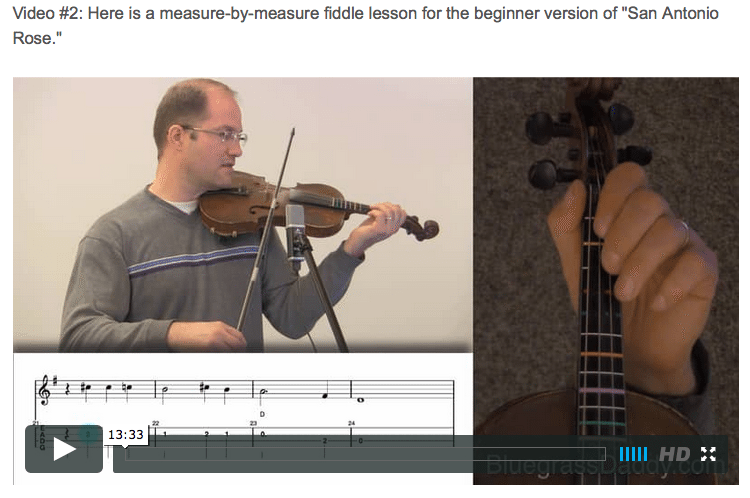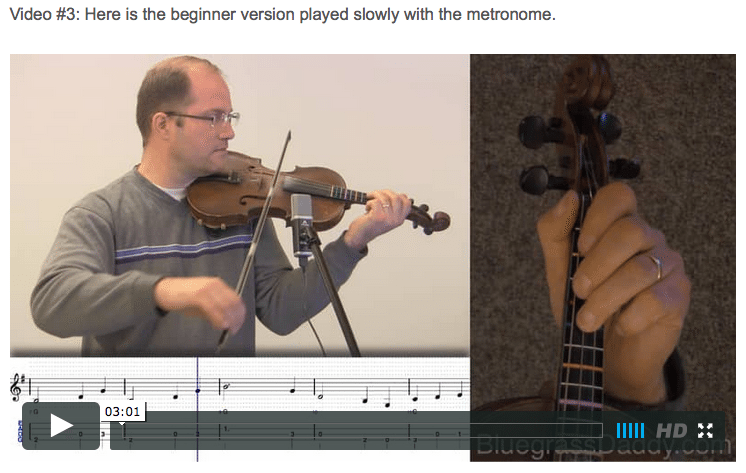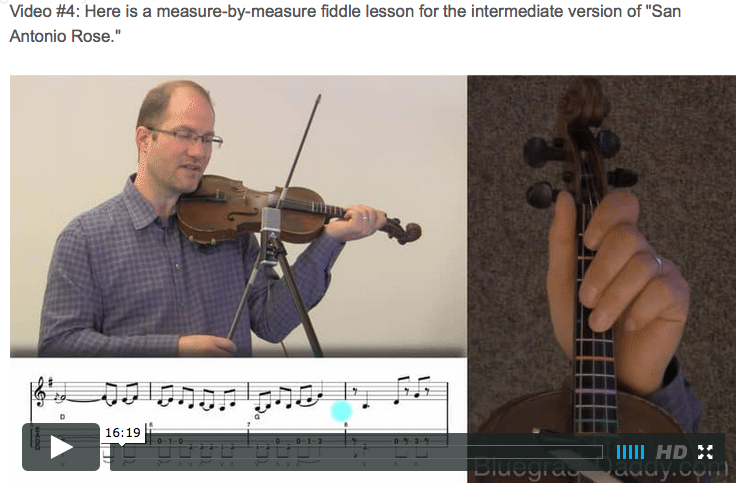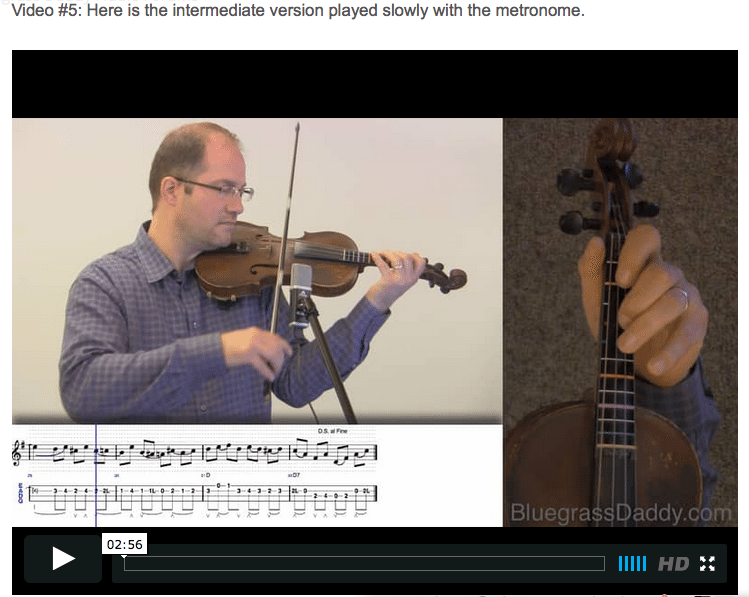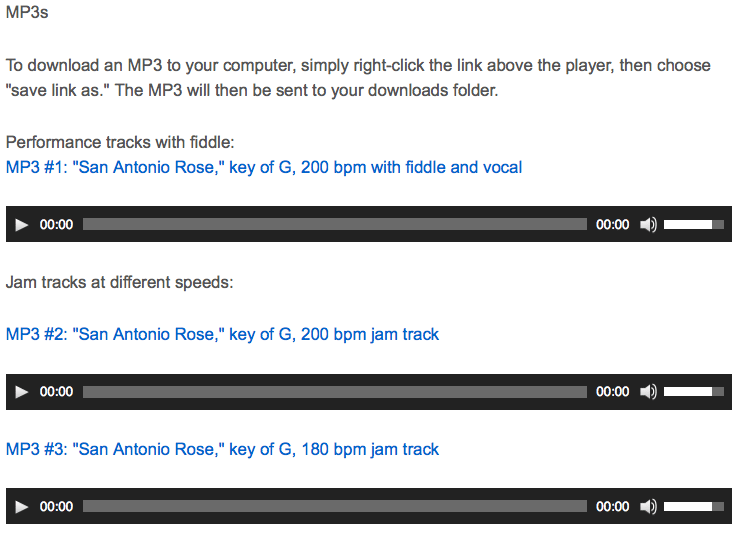 "San Antonio Rose"/"New San Antonio Rose" was the signature song of Bob Wills and His Texas Playboys.
"When I was a very young man, I was living in Roy, New Mexico, working as a barber and playing for dancers on Saturday night. Since most of the population of Roy was Mexican, I wrote a tune for them to dance to and called it 'Spanish Two-Step.' When I did my first recording session with Columbia in 1935, 'Spanish Two-Step' was one of the tunes I recorded. On November 28, 1938, I went to Dallas to record again for Columbia. After we cut several tunes, uncle Art Satherley, who was the A & R man on this session, asked me if I had another tune like 'Spanish Two-Step.' I said, 'No, I don't but if you give me a few minutes, maybe I can come up with something.' In a few minutes I had written and recorded the tune. Uncle Art asked me what I wanted to name the tune. I told him I didn't know. So he said, 'Let's name it "San Antonio Rose."' This was an instrumental and it sold very well. The recording company asked me to record it again with lyrics. I worked for two years before finally finishing the words and recorded 'New San Antonio Rose' in April 1940." -Bob Wills
"New San Antonio Rose" was the first national hit by Bob Wills and His Playboys, propelling them from their Southwestern fame to national notice. The most successful recording was made by Bing Crosby with Bob Crosby and the Bob Cats in 1940 - over a million copies were sold for which Bing was awarded a gold disc.
source: wikipedia, countrymusictreasures.com
San Antonio Rose

Deep within my heart lies a melody
A song of old San Antone
Where in dreams I live with a memory
Beneath the stars all alone.

It was there I found beside the Alamo
Enchantment strange as the blue up above
A moonlit pass that only she would know
Still hears my broken song of love.

Moon in all your splendor knows only my heart
Call back my Rose, Rose of San Antone
Lips so sweet and tender like petals falling apart
Speak once again of my love, my own.

Broken song, empty words I know
Still live in my heart all alone
For that moonlit pass by the Alamo
And Rose, my Rose of San Antone.