Will the Circle Be Unbroken
This is an online fiddle lesson for the tune "Will the Circle Be Unbroken." BluegrassDaddy.com is your best source for Bluegrass, Old Time, Celtic, Gospel, and Country fiddle lessons!
Genre: Bluegrass, Country, Gospel
Skill Level: Beginner
Key of G
You may download and use any of the MP3s and tablature for your personal use. However, please do not make them available online or otherwise distribute them.
NOTE: If multiple videos and MP3s are loading at once, this page will get slow! I recommend that you refresh the page each time you open a new video or MP3.
Video #1: Here is a video of me performing the fiddle tune "Will the Circle Be Unbroken."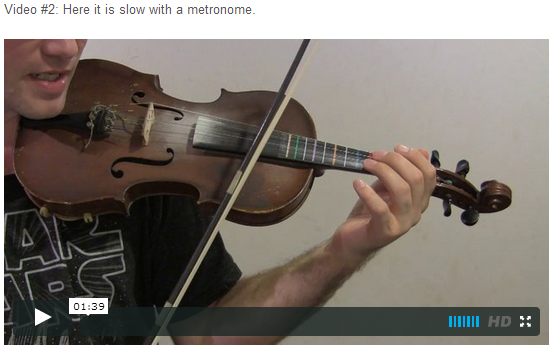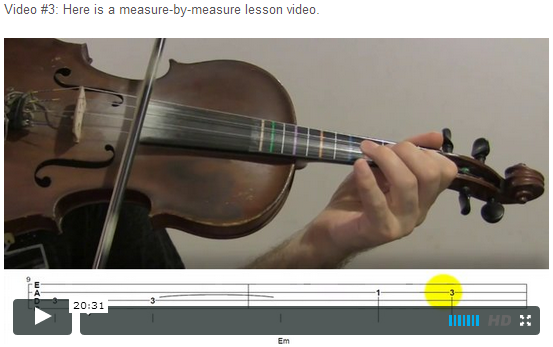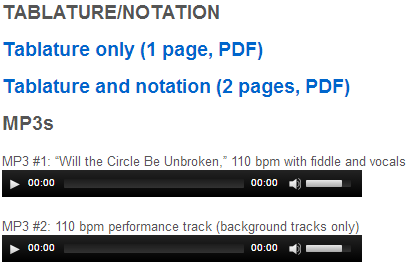 "Will the Circle Be Unbroken?" is a popular Christian hymn written by Ada R. Habershon with music by Charles H. Gabriel. There is also a reworked version of this song, using the same music and the same verse structure but with different verse lyrics and slightly different chorus, called "Can the Circle be Unbroken?" written by A. P. Carter, intended as a funeral hymn. Johnny Cash and June Carter incorporated certain portions of Will the Circle be Unbroken, with Carl Perkins' Daddy Sang Bass, to make it one of America's most recognized gospel songs. In 1998, this song combination was inducted into the Grammy Hall of Fame.
This is the A.P. Carter version, first recorded by the Carter Family on May 6, 1935.

Can The Circle Be Unbroken?

      G                      G7
I was standin' by the window
       C                  
On one cold and cloudy day
       G                           Em
When I saw the hearse come rolling
       G        D       G
For to carry my mother away.

Refrain:
Will the circle be unbroken, 
By and by, Lord, by and by?
There's a better home a-waiting 
In the sky, Lord, in the sky.

Lord, I told the undertaker
Undertaker, please drive slow
For this body you are hauling
Lord, I hate to see her go!

Refrain

I followed close behind her
Tried to hold up and be brave
But I could not hide my sorrow
When they laid her in the grave.

Refrain

Went back home, Lord, my home was lonesome
Missed my mother; she was gone
All my brothers, sisters crying
What a home so sad and lone.

Will the Circle be Unbroken (by Ada R. Habershon)

There are loved ones in the glory,
Whose dear forms you often miss;
When you close your earthly story,
Will you join them in their bliss?

Refrain:
Will the circle be unbroken
By and by, by and by?
In a better home awaiting
In the sky, in the sky?

Refrain

In the joyous days of childhood,
Oft they told of wondrous love,
Pointed to the dying Savior;
Now they dwell with Him above.

Refrain

You remember songs of heaven
Which you sang with childish voice,
Do you love the hymns they taught you,
Or are songs of earth your choice?

Refrain

You can picture happy gath'rings
'Round the fireside long ago,
And you think of tearful partings,
When they left you here below.

Refrain

One by one their seats were emptied,
One by one they went away;
Here the circle has been broken,
Will it be complete one day?

Refrain