Fisher's Hornpipe
This is an online fiddle lesson for the fiddle tune "Fisher's Hornpipe."
BluegrassDaddy.com is your best source for Bluegrass, Old Time, Celtic, Gospel, and Country fiddle lessons!
Genre: Celtic
Skill Level: Intermediate
Key of D
You may download and use any of the MP3s and tablature for your personal use. However, please do not make them available online or otherwise distribute them.
NOTE: If multiple fiddle lessons and MP3s are loading at once, this page will get slow! I recommend that you refresh the page each time you open a new video or MP3.
Video #1: Here is a video of me playing the fiddle tune "Fisher's Hornpipe."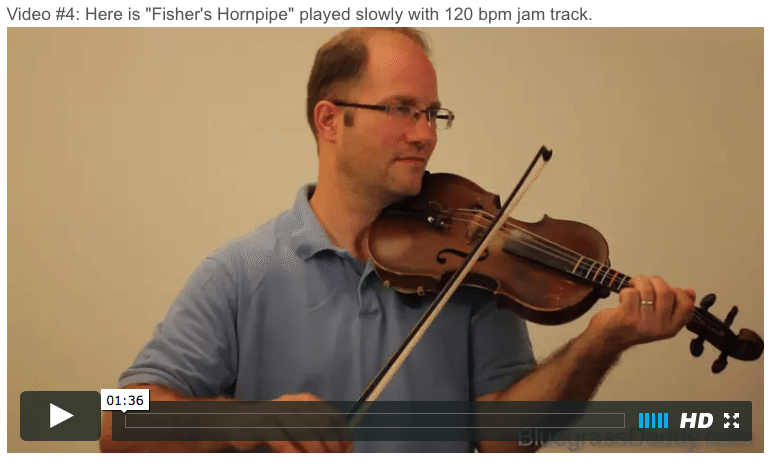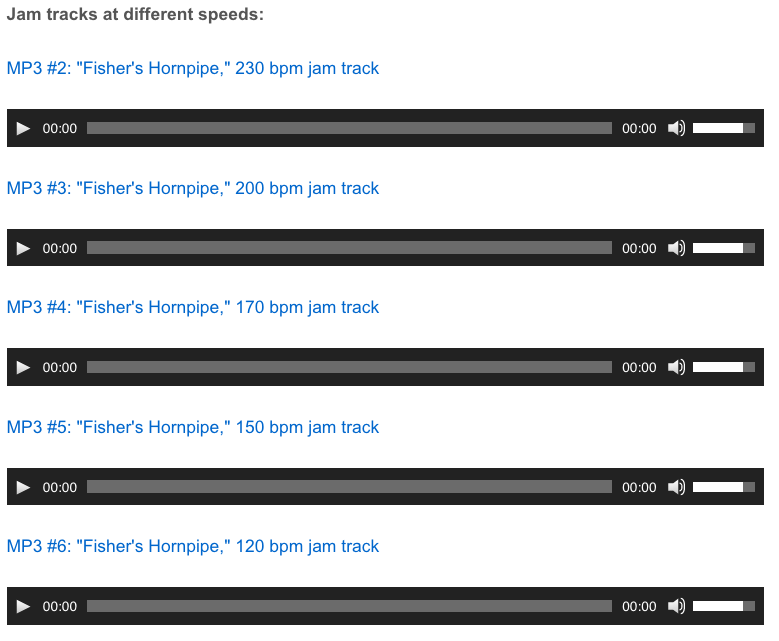 "Fisher's Hornpipe" is one of the most popular, widespread and frequently published fiddle tunes in the world. On the subject of the title, several writers have posited various speculations on who the 'Fisher' might have been. Charles Wolfe, among others, believes it was originally a classical composition by German composer Johann Christian Fischer (1733-1800), a friend of Mozart's. Samuel Bayard (1981) noted that the tune dates to latter-18th century England where it was composed by "J. Fishar" and was "published in 1780." Scholars Van Cleef and Keller (1980) identify the composer as one James A. Fishar, a dancer, musical director and ballet master at Covent Garden during the 1770's, and note it is included as "Hornpipe #1" in J. Fishar's (presumably James A. Fishar's) Sixteen Cotillons Sixteen Minuets Twelve Allemands and Twelve Hornpipes (John Rutherford, London, 1778). It has also been attributed to "18th century English fiddle player J.W. Fisher" [Callaghan, 2007]. A few years later the melody appeared in England under the title "Lord Howe's Hornpipe" in Longman and Broderip's 5th Selection of the Most Admired Dances, Reels, Minuets and Cotillions (London, c. 1784). McGlashan printed it about the same time in his Collection of Scots Measures (c. 1780, p. 34) under the title "Danc'd by Aldridge," a reference to the famous stage dancer and pantomimist Robert Aldridge, a popular performer in the 1760's and 1770's.  The hornpipe appears in a number of 19th century English musicians' copybooks as "Egg Hornpipe." Although it is known in Europe as a hornpipe, it has also been played as a reel for dancing the Shetland Reel in Scotland's Shetland Islands.
Source: tunearch