Jesse Polka / Jesusita en Chihuahua
This is an online fiddle lesson for the tune "Jesse Polka" by Quirino Mendoza y Cortés.  This song is for my friend Carlos Salazar.
BluegrassDaddy.com is your best source for Bluegrass, Old Time, Celtic, Gospel, and Country fiddle lessons!
Genre: Bluegrass
Skill Level: Advanced
Key of D
You may download and use any of the MP3s and tablature for your personal use. However, please do not make them available online or otherwise distribute them.
NOTE: If multiple fiddle lessons and MP3s are loading at once, this page will get slow! I recommend that you refresh the page each time you open a new video or MP3.
Video #1: Here is a video of me performing the fiddle tune "Jesse Polka."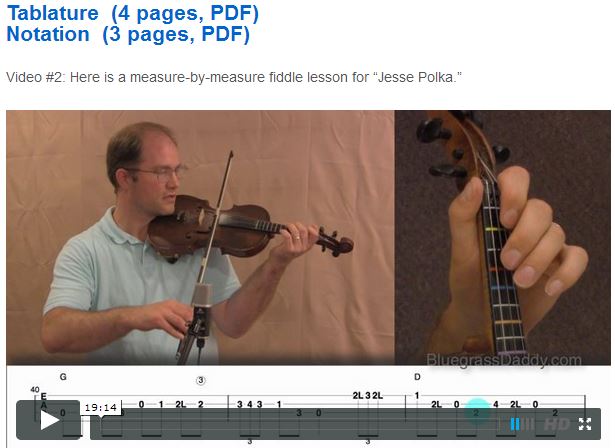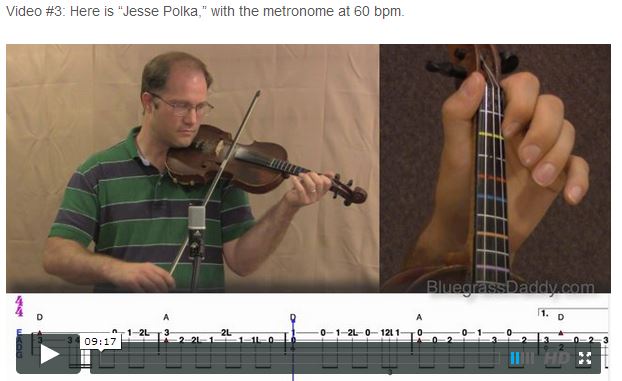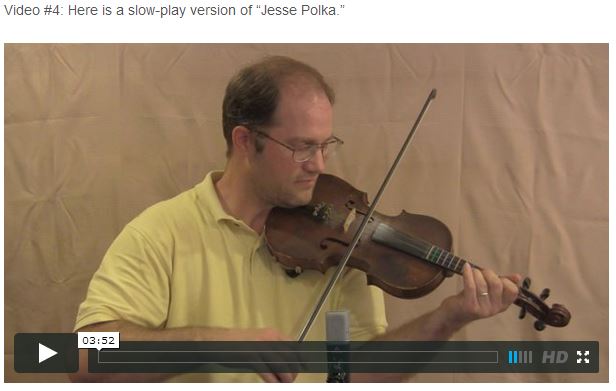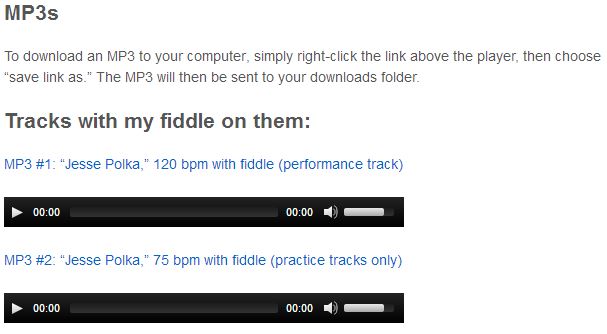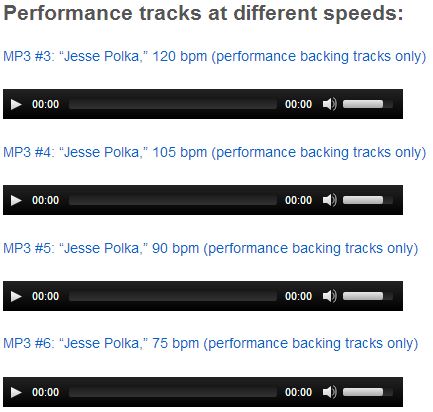 "Jesusita en Chihuahua" is a Mexican polka which was written by Quirino Mendoza y Cortés while he was serving as a Lt. Colonel in the Mexican Revolution and directing the military band in Puebla.  Its premiere was held on Christmas Day 1916 and it has since been covered by a multitude of artists, under a variety of names. The composition became a trademark of the Mexican Revolution and was Pancho Villa's favorite musical piece to have his bands play during combat.  "Jesusita en Chihuahua" came to be known by some as the "J.C. Polka" for short and overtime this developed into the "Jesse Polka" (or the "Jessie Polka"). Texas swing band Cliff Bruner and the Texas Wanderers started playing the piece in 1938 under the "Jessie Polka" name, bringing it great popularity. Cliff Bruner reportedly learned the piece as a child from Mexican farm workers in Beaumont, Texas. The piece also came to be known by the name "The Cactus Polka" under Lawrence Welk. (wikipedia)